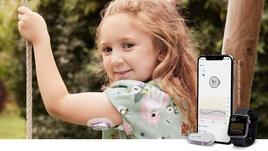 More time to play
The Dexcom G6 Continuous Glucose Monitoring (CGM) System sends real-time glucose readings to a smartphone† so with a quick glance you can know where their glucose is headed and how fast – all with zero finger pricks* or scanning.
Using the Dexcom Clarity app on your compatible smartphone* or computer can also support you to manage your child's diabetes more effectively. Users can identify glucose patterns and share data with a Paediatrics Diabetes Team or other health professionals to monitor improvements, allowing your child to be just like other kids on the playground.
Experience the Dexcom difference
Dexcom G6 gives you insights into your child's glucose levels so you can both live life with fewer interruptions.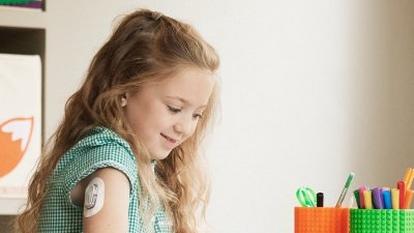 More peace of mind no matter where they are
With the Dexcom G6 App, you can share data on your child's glucose levels with up to 10 followers, so you can extend their circle of support at home, at school, with their friends and family.
‡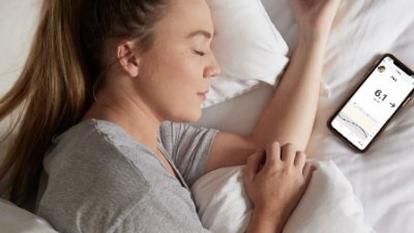 Alerts to help keep them in range night and day
Customisable high and low alerts help you keep them in range; the fixed Urgent Low alarm tells you when they are dangerously low and a unique predictive alert can warn you up to 20 minutes before a serious low - so you can both sleep a little easier.
§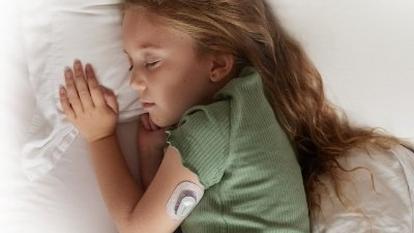 Flexibility and convenient treatment choices
The Dexcom G6 system can also autonomously communicate with certain digitally-connected devices
†
, including automated insulin dosing (AID) systems, like the Tandem t:slim and CamAPS FX.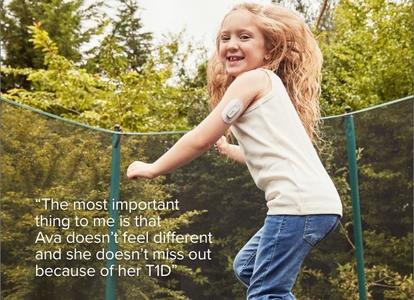 Dexcom Warrior Ava
Ava was diagnosed with type 1 diabetes (T1D) at the age of 5.
Before Dexcom G6 she wasn't able to go round to her friends' houses to play any more because they weren't able to care for her.
"Now she has Dexcom G6, she is able to do all of these things again because I can see her levels from home.
‡
She also knows what she needs to do when her alarms sound which gives her some independence at managing her condition".
Find out more about Ava and Rebecca's story and how things have changed for them since starting on Dexcom G6 real-time CGM.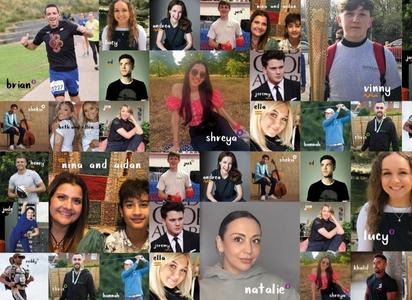 Don't just take our word for it
See what our Dexcom Warriors have to say about life with Dexcom G6 CGM and effective blood glucose monitoring for children.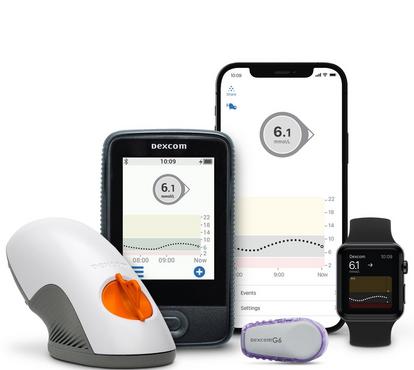 Meet Dexcom,the real-time CGM system
Simple Auto-Applicator -

a one-touch applicator easily inserts a small sensor just beneath the skin.

Sensor and Transmitter -

a slim sensor continuously measures glucose levels just beneath the skin and sends data wirelessly to a display device through a transmitter.

Display Device -

An Apple or Android

compatible smart device

†

or touch screen receiver displays real-time glucose data.
FAQs
What devices and software are compatible with Dexcom apps?
How do I share my G6 glucose data with followers?
Get answers to your questions
Complete our information request form to have a Dexcom Sales Advisor follow up with you about Dexcom Continuous Glucose Monitoring (CGM).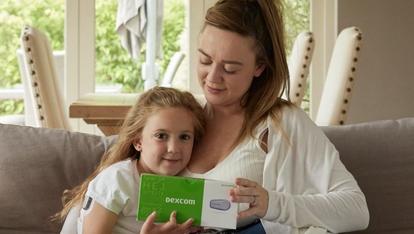 Ready to get started
Visit the Dexcom Store and consider our one-time-only Starter Kit offer. For £159, this kit includes everything
†
you need to try Dexcom G6 for one month.
Ava and Rebecca are sponsored spokespersons of Dexcom.

*If your glucose alerts and readings from the Dexcom G6 do not match symptoms or expectations, use a blood glucose meter to make diabetes treatment decisions.

†For a list of compatible devices, visit
dexcom.com/compatibility
. Smart device required to display readings on watch.

‡Internet connectivity required for data sharing. Following requires the use of the Follow App. Followers should always confirm readings on the Dexcom G6 App or Receiver before making treatment decisions.

§Sharing your Dexcom glucose data with a Follower‡ may help you increase the amount of quality sleep you get. Polonsky W, Fortmann, A. Impact of Real-Time Continuous Glucose Monitoring Data Sharing on Quality of Life and Health Outcomes in Adults with Type 1 Diabetes. Diabetes Technology & Therapeutics. 2020; 23(4). doi: 10.1089/dia.2020.0466