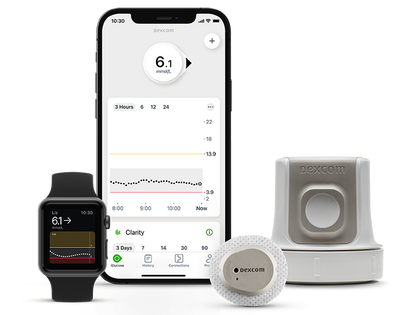 Dexcom G7 is here!
Get started on the Dexcom G7 Continuous Glucose Monitoring System with our flexible one-off purchases, or save and enjoy additional loyalty benefits with our no-lock-in, automatic subscription programs!
LIMITED TIME OFFER

Get a complimentary bucket hat when you spend $200 on Dexcom G7!*
Connected compatible smart device required to display readings on smartwatch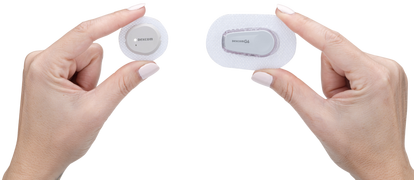 Sign up to our Dexcom Subscription Program and enjoy the convenience of automatic delivery and the following benefits:
After 6 months, get a FREE Dexcom water bottle

After 12 months, get $10 OFF per month

Enjoy ongoing free shipping (90-day only)!
View Our Different Pricing Options
Other ways to access CGM
If you're eligible for the disability allowance get the support you need through CGM funding, which your GP or specialist can apply for on your behalf based on your income. This funding, up to $75.10 per week, covers various health-related expenses like GP visits, diabetes education classes, any consumables (CGM funding), and more! Find out more:
Disability Allowance
Prior to purchase, please check if your smart device is compatible with the Dexcom G7 App. For a full list of compatible smart devices, click
here
. Prior to purchase please review the terms and conditions below, which you will accept on purchase of a product. Alternatively, you can purchase a Dexcom G7 Receiver if you don't have a compatible device, sold separately.
Currently Using Dexcom G6 CGM?
Switching to Dexcom G7 from G6 is easy! If you are currently purchasing Dexcom G6 outside of a subscription, you can simply begin purchasing Dexcom G7 on our online store with any of the above purchasing options.
Buy now
.
Please note, Dexcom G7 is not currently compatible with the t:slim X2 insulin pump. If you are currently using the t:slim X2 in conjunction with the Dexcom G6 system, please continue purchasing Dexcom G6 at this time.
Currently on one of our Dexcom G6 subscription programs and looking to switch to Dexcom G7? If you would like to cancel your current Dexcom G6 subscription,
please fill out the linked form
. Once your subscription is cancelled and you are reaching the end of your Dexcom G6 supplies you can order Dexcom G7 with one of our online purchasing options.
Always read the label and use only as directed. Read the warnings available on
www.nzmsdiabetes.co.nz/resources
before purchasing. Consult your healthcare professional to see if this product is right for you.
*This offer is only for Dexcom G7. Available to order once per customer. Minimum order amount is $200 and excludes Dexcom G7 subscriptions and any other promotions. If you are using a subscription, you can skip an upcoming delivery through your portal and place an order for this offer separately. Available while stocks last. If any of the free gifts are out of stock, NZMS Diabetes will continue to provide the remaining available item through to 31 December 2023 only. Offer ends 31 December 2023.