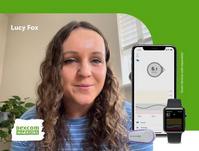 Discover the Dexcom Difference
"The Dexcom G6's exceptional accuracy§ gives my fingers a much-needed break from finger-pricks."
Lucy, Classically-trained saxophonist, Dexcom Warrior.
If your glucose alerts and reading from the G6 do not match symptoms or expectations, use a blood glucose meter to make diabetes treatment decisions.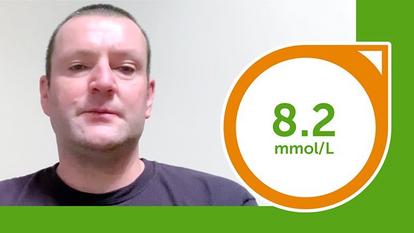 Three alerts to help keep you in range
Customisable high and low alerts help you keep in range; the fixed Urgent Low alarm tells you when you are dangerously low and a unique predictive alert can warn you up to 20 minutes before a serious low - so you can take action to avoid it.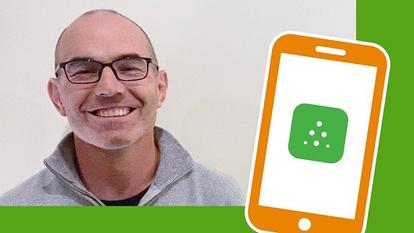 Widen your support network
You can share your glucose data and trends with loved ones,
‡
giving you more confidence with extra support to manage your type 1 diabetes.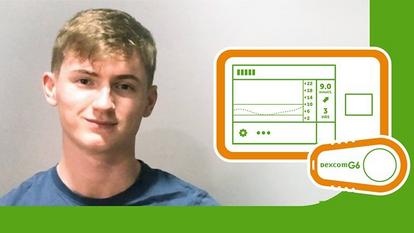 Pump Integration
The G6 system is also intended to autonomously communicate with digitally connected devices, including automated insulin dosing (AID) systems, like the Tandem t:slim and CamAPS FX.
Don't just take our


word for it
Listen to what our Warriors have to say about life with Dexcom G6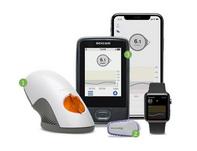 Meet the Dexcom G6
1. Simple Auto-Applicator
- a one-touch applicator easily inserts a small sensor just beneath the skin.
2. Sensor and Transmitter
- a slim sensor continuously measures glucose levels just beneath the skin and sends data wirelessly to a display device through a transmitter.
3. Display Device
- An Apple or Android compatible smart device or touch screen receiver
†
displays real-time glucose data.
† A touch screen receiver can be acquired as an optional display device.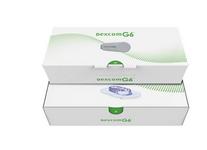 Ready to get started?
Visit the Dexcom Store and consider our one-time-only Starter Kit offer. For £159, this kit includes everything
†
you need to try Dexcom G6 for one month.
Get the answers to your questions.
Complete our information request form to have a Dexcom Customer Service Advisor follow up with you about
Dexcom Continuous Glucose Monitoring (CGM).
By providing the information below, you consent to the processing of this data for this purpose, in accordance with the EU General Data Protection Regulation.
Dexcom collects and processes your personal data to allow us to provide you information about products and services that we think meet your needs, and to find out more about market interest in our current or future products and services, including through future surveys. Should you not provide sufficient contact information, we would not be able to respond to your interest. Dexcom respects the privacy and confidentiality of your data. We will not share your personal information with any third‐parties, except as otherwise noted in our Privacy Policy. For further details on how your data is used and stored, and your data rights, please visit our Privacy Policy.
Fields marked with an * are required