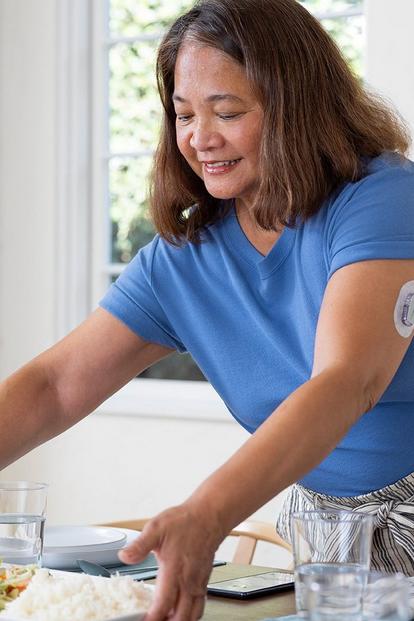 Time to take control of your Type 2 diabetes?
Living with Type 2 diabetes can be a relentless balancing act that requires a lot of guesswork and finger pricking, which only gives you a snapshot of your glucose levels at one point in time.
But with continuous real-time readings you get the full story…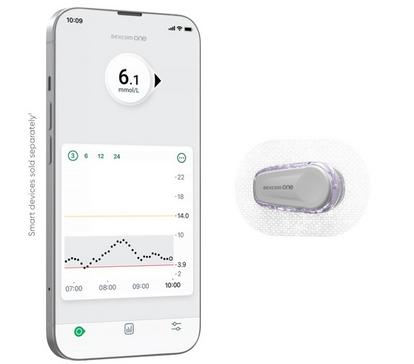 Dexcom real-time Continuous Glucose Monitoring (CGM) Systems send automatic, accurate
1,2
real-time readings to your smart device
†
or receiver,
‡
without finger pricks* or scanning. So you can keep on top of your glucose levels, making it easier to stay motivated.
For people with Type 2 diabetes, the Dexcom ONE real-time CGM system is best suited to your needs.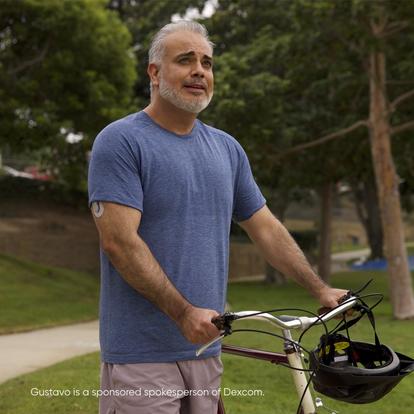 Made for motivation
Get your glucose numbers in real-time, so you can make the right adjustments and spend more time in range,
§,||,3-7
reduce HbA1c,
||,3-5,7,8
improve your overall wellbeing and treatment satisfaction.
||,5,8
You'll see how food, exercise, and stress aect your glucose numbers, so you can see the dierence small changes make.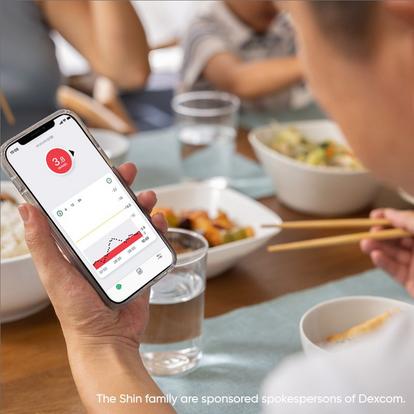 Made for confidence
Customisable alerts let you know whenever your glucose falls outside of your pre-set high and low glucose levels, so you can take action.
Sometimes you can have readings that trend higher after meals. Dexcom One is designed to reduce alert fatigue with new features such as the Delay 1st Alert (High Alert Only), making alerts more relevant.
Dexcom real-time CGM systems are available on the NHS
NICE, the National Institute for Health and Care Excellence, is a body responsible for providing guidance and advice to improve health and social care, such as for people with diabetes. If you live in England, Wales, or Scotland, you could be oered a Continuous Glucose Monitor (CGM) to help you manage your Type 2 diabetes, if you are using insulin.
¶,9-11
Your Diabetes Healthcare Team will have their own local policy which they use in line with the NICE guidelines. Speak to your Diabetes Healthcare Team at your next visit and ask what the guidelines mean for you.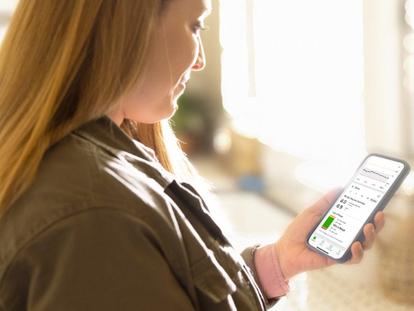 Made for insights
Dexcom Clarity
makes it easier to view insights and trends, so you can see the dierence small changes make. You can view the clarity card directly in the app to keep track of your time-in-range.
You can even share Clarity data with your Diabetes Healthcare Team for more ecient appointments
#
– leaving more time to discuss other matters.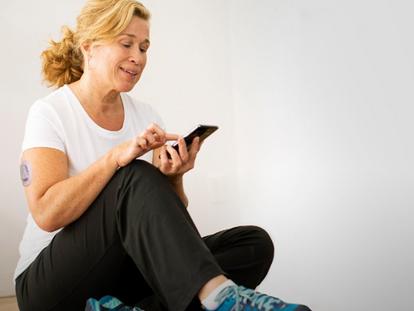 Made for flexibility
Dexcom ONE makes it easier to manage your diabetes.
**
It's simple to use and apply with the push of a button.
Wear it your way, with multiple locations – your upper arm,abdomen, or buttocks.
††
70% of people said Dexcom ONE is easy to use.
12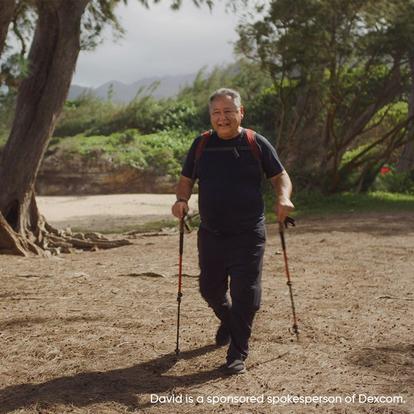 'The Dexcom CGM device is so easy to use. Instead of guessing, I'm making decisions in real-time'
David F., Dexcom Warrior

T2D
David is a sponsored spokesperson of Dexcom
Dexcom ONE is the right CGM for you
If you have Type 2 diabetes and you are using multiple daily injections, then our Dexcom ONE real-time CGM system is the right choice for you. Find out more about NHS funding or purchase today from the e-store.
References:

*Finger pricks required for diabetes treatment decisions if symptoms or expectations do not match readings.

†For a list of compatible smart devices, visit dexcom.com/compatibility.

‡ Optional Receiver sold separately.

§ Time in range was defined as 3.9-10.0 mmol/L.

||Results obtained with a prior generation of a Dexcom rt-CGM system. Similar results expected with Dexcom ONE given similar performance and feature sets and better usability.

¶ Access to Dexcom real-time CGM systems can vary in different parts of the UK. Talk to your diabetes healthcare team to find out more about access and which product would work best for you.

# Internet connection required to send data to Dexcom Clarity.

**Compared to Blood Glucose Monitoring.

††Upper Buttocks 2-17 years old.

1 Shah V et al. Diabetes Technol Ther. 2018;20(6):428-433.

2 Results obtained with Dexcom G6, which uses the same applicator and sensor (and algorithm) as Dexcom ONE.

3 Beck RW et al. JAMA. 2017;317(4):371-378.

4 Beck RW et al. Ann Intern Med. 2017;167(6):365-374.

5 Lind M et al. JAMA. 2017;317(4):379-387.

6 Aleppo G, et al. Diabetes Care. 2021;44(12):2729-2737.

7 Grace T, et al. Diabetes Technol Ther 2022;24:26-31.

8 Gilbert TR, et al. Diabetes Technol Ther. 2021;23(S1):S35-S39.

9 Type 1 diabetes in adults: diagnosis and management. NICE guideline [NG17]. https://www.nice.org.uk/guidance/ng17.

10 Diabetes (type 1 and type 2) in children and young people: diagnosis and management. NICE guideline [NG18]. https://www.nice.org.uk/guidance/ng18.

11 Type 2 diabetes in adults: management. NICE guideline [NG28]. https://www.nice.org.uk/guidance/ng28

12 D1 Post-Launch Research in BELL countries, May 2022. N=233.