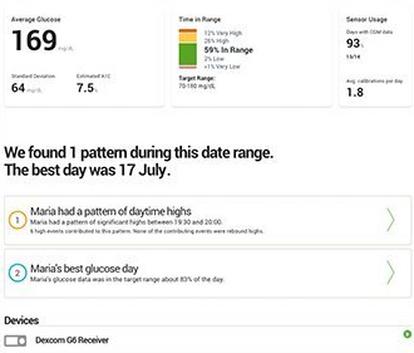 Dexcom Clarity
Dexcom Clarity is an important part of the Dexcom continuous glucose monitoring (CGM) system, providing a view of your past diabetes data and highlighting glucose patterns, trends, and statistics.
For CGM Users

In the Dexcom Clarity app, you can set goals and use notifications to help you stay on track. You can authorize to share this data with your healthcare provider which will allow them to better assist with your diabetes management.
For Clinics and Healthcare Providers

With Dexcom Clarity, you create patient accounts to upload and view CGM data during visits. View interactive reports, then save and print as needed. Invite patients to use the Dexcom Clarity app and to share their CGM data with your clinic for more efficient appointments in person or with telemedicine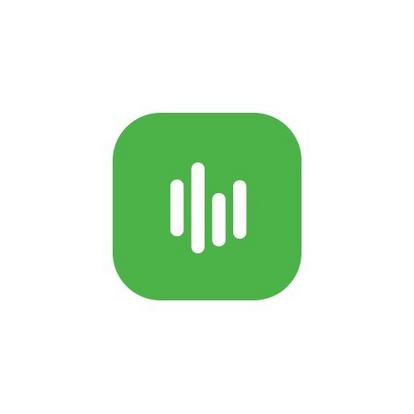 Get Glucose Insights on the Go with the Dexcom Clarity app
View glucose statistics and get weekly notifications* to track your progress anytime, anywhere! Download from the Apple or Google Play store and log in with your Dexcom account information to:
Access key glucose statistics like patterns and time in range.

Authorize data sharing with your clinic for more efficient appointments.

Save, print or email all of the Dexcom Clarity reports.
*Notifications and emails are only available for users who opt in and use the Dexcom CGM app.
BRIEF SAFETY STATEMENT The web-based Dexcom Clarity software is intended for use by both home users and healthcare professionals to assist people with diabetes in the review, analysis, and evaluation of historical CGM data to support effective diabetes management. It is intended for use as an accessory to Dexcom CGM devices with data interface capabilities. Caution: The software does not provide any medical advice and should not be used for that purpose. Home users must consult a healthcare professional before making any medical interpretation and therapy adjustments from the information in the software. Caution: Healthcare professionals should use information in the software in conjunction with other clinical information available to them.