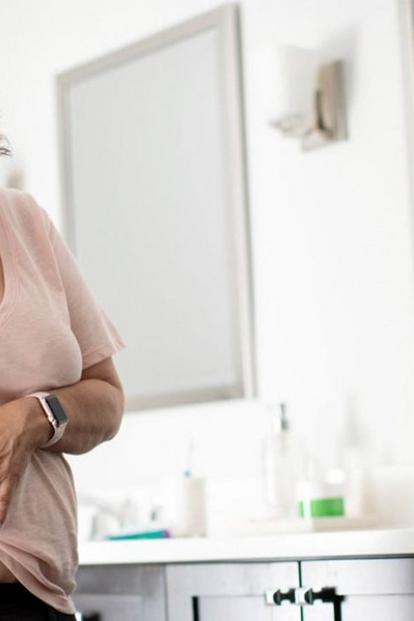 Blog - Diabetes Information, Symptoms & Diagnoses
Transform your type 1 diabetes management with Dexcom CGM
The Dexcom Continuous Glucose Monitoring (CGM) System simplifies the way people with type 1 diabetes monitor their glucose by automatically providing real-time glucose readings without regular finger prick tests*.
Without a CGM system, people with type 1 diabetes monitor their blood sugar with an electronic blood sugar machine and finger prick tests*. A traditional diabetes monitor involves using equipment, including a lancet, test strips and a hand-held electronic portable monitor, several times a day.
Why choose a Dexcom CGM system?
The Dexcom G6 CGM System is a new way to monitor glucose without the need for finger pricks*. A discreet glucose sensor sits beneath the skin, sending round-the-clock, real-time glucose readings to your smartphone or device
†
. The system alerts the user (or any other nominated person)
†§
if their glucose falls outside of normal levels.
Dexcom CGM Systems give you more information about your type 1 diabetes, with many users experiencing lower A1C and better glycaemic control1. People with type 1 diabetes can use continuous glucose monitoring to clearly see how their glucose levels fluctuate throughout the night and day. Natural hormone changes between 2am and 8am cause a spike in blood sugars, known as the Dawn Phenomenon. Most people sleep through this period of hyperglycemia, but it can cause unseen damage around the body. Continuous monitoring means that fluctuations are recorded, so you and your healthcare team can make better treatment decisions and maintain tighter glucose control 24 hours a day.
Compared with traditional diabetes type 1 monitoring, a CGM has multiple benefits. As well as providing a way to check glucose without pricking your finger*, Dexcom CGM System is also easy to use, discreet, multifunctional and suitable for all ages (adults and children 2 years and older).
Ease of use
With a simple auto-applicator, you can insert the Dexcom G6 glucose sensor with one push of a button. The sensor wire sits just under the skin, measuring glucose levels in the interstitial fluid around your cells. Simply secure the sensor with an adhesive patch, attach the small transmitter, and you're ready to go.
Dexcom G6 automatically transmits readings to your compatible smartphone or device
2
, so you can identify patterns in glucose fluctuations and act upon them to better manage your type 1 diabetes. You can even share data with your healthcare team straight from the
Dexcom CLARITY
app. The sensor lasts up to 10 days and eliminates the need for finger prick tests in most instances.*
Discreet
Unlike a traditional diabetes monitor, Dexcom CGM allows you to check your glucose levels discreetly and conveniently. The Dexcom G6 glucose sensor can be worn on the back of the upper arm, upper buttocks (age 2 – 17) or abdomen, automatically recording glucose levels. It continues to work from beneath clothing – perfect for people who prefer to manage their diabetes privately.
Multifunctional
Dexcom Continuous Glucose Monitoring (CGM) System suits any lifestyle, activity, or job, no matter how active.
The sensor and transmitter are water-resistant in up to eight feet of water, so you can bathe, shower, and swim with it in place. Dexcom users have even worn their CGM System whilst scuba diving, sky diving, and performing on stage.
Continuous glucose monitoring helps users track how food and drink affect their glucose levels so they can make informed choices about diet and eating habits. CGM also acts as an alert system, warning you if your glucose is low or high so that you can take appropriate action quickly.
Suitable for all ages
Dexcom CGM is suitable for people of all ages, including
young children
from 2 years and up. Real time CGM allows access to continuous glucose data; which can be
shared
in real time. This is particularly beneficial for children and older or vulnerable adults.
Older users who might struggle with handling the equipment required in traditional type 1 diabetes monitoring can now automatically monitor and record glucose levels, sharing
†§
them with carers and family for additional support.
Advocated by medical professionals
Dexcom continuous glucose monitoring enables you to share
†§
glucose readings with your family doctor or diabetes specialist for additional support and advice on managing your diabetes. Not only is continuous glucose monitoring easy and convenient, but it's also clinically proven to
lower A1C
, reduce the risk of
hypoglycemia or hyperglycemia
and enable effective diabetes management
2
.
*Finger pricks are required for diabetes treatment decisions if symptoms or expectations do not match readings.
* If your glucose alerts and readings from the Dexcom system do not match symptoms or expectations, use a blood glucose meter to make diabetes treatment decisions.

† Display devices sold separately. For a list of compatible smart devices, please visit
https://dexcom.com/en-GB/compatibility/select
.

§ Following requires an internet connection and the Dexcom Follow app.

1 Beck, R., Riddlesworth, T. and Ruedy, K. et al. Effect of Continuous Glucose Monitoring on Glycemic Control in Adults With Type 1 Diabetes Using Insulin Injections. The DIAMOND Randomized Clinical Trial. JAMA. 2017;317(4):371-378.

2 Beck, R., Riddlesworth, T. and Ruedy, K. et al.. JAMA. 2017;317(4):371-378.