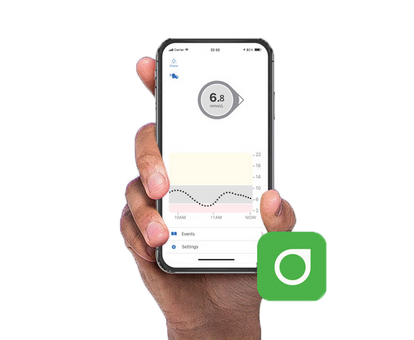 Dexcom G6 CGM App
With the Dexcom G6 CGM app, you can have your continuous glucose monitoring system on your
compatible smart device
.* You can view your real-time glucose data, trends and alerts right on your phone and share your data with loved ones and caregivers.
With the Dexcom G6 app version 1.9 and later, you can ask Siri to recite your Dexcom glucose readings out loud and display your graph directly on the lock screen. Learn more about
how to set up Siri on the G6 app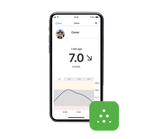 Dexcom Follow App
Whether near or far, up to 10 people can remotely monitor your glucose data and trends on their
compatible smart device
* by using the Dexcom Follow app. Once they have installed the app, you can invite them to start following you via the Share feature built into the G6 CGM app. With the Dexcom Follow app and an Internet connection, they will see the same glucose value, speed and direction data – and can customize their own settings to receive real-time alerts (at levels they choose – can be different from yours) as well as the Hypo Alarm at 3.1 mmol/L for added protection.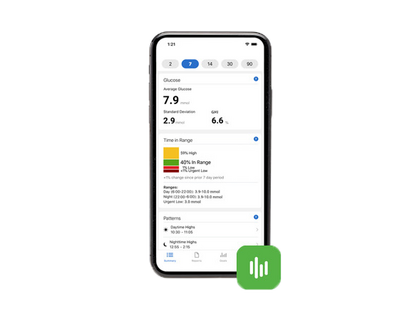 Dexcom CLARITY App
The Dexcom CLARITY app for your
compatible smartphone
* is an important part of your diabetes management. Log in with your existing Dexcom account to view a dashboard of your glucose metrics and insights over time. Easily share data with your healthcare team to make clinic visits even more meaningful. Set goals and sign up for weekly notifications sent right to your device to help keep you motivated.
Need Help? Dexcom is here for you
Dexcom is committed to helping you have a positive experience with our CGM systems. From getting started, to tutorials, FAQs and technical support, Dexcom is with you every step of the way.

Downloads and Guides
Need help getting started? With videos, tutorials, and instructions for use, our Downloads and Guides section can help you to get up & running with your Dexcom CGM system.

Dexcom Care
New to Dexcom G6 CGM System?

Or CGM in general?

Our Dexcom Care team is here to help.

Monday to Friday, 9am - 5:30pm EST

(All hours subject to change)

Technical Support
Our technical support team is available 24 hours a day, 7 days a week to help you with any technical issues that may arise.
* For a list of compatible devices, visit www.Dexcom.com/compatibility.