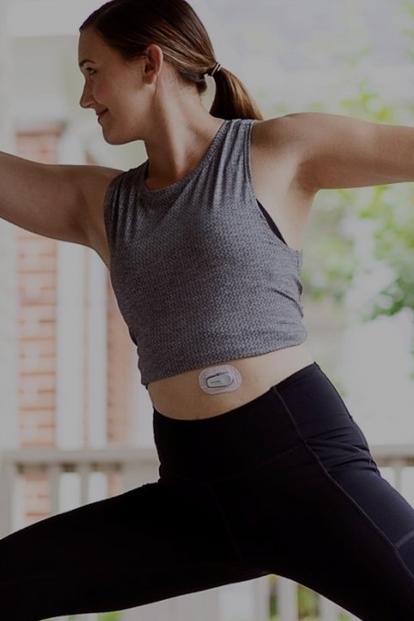 Experience what seamless connectivity can do for you
The Dexcom G6 Continuous Glucose Monitoring (CGM) System offers industry leading connectivity.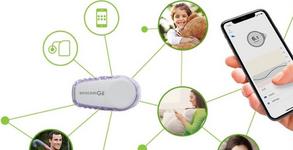 Get the Continuous Glucose Monitoring (CGM) system that connects to your devices
‡
, apps and pump
§
The Dexcom G6 CGM sets the global standard as the first integrated CGM (continuous glucose monitoring) system authorised to work together with a range of connected closed-loop system partners (Tandem t:slim X2, CamAPS FX and YpsoPump) and digital health apps (Glooko and Nudg).
Take a closer look at the Dexcom G6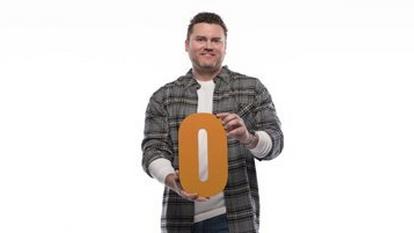 Zero Finger Pricks
Dexcom G6 provides you the freedom to manage your diabetes with zero finger pricks and no calibrations*
*If your glucose alerts and readings from the G6 do not match symptoms or expectations, use a blood glucose meter to make diabetes treatment decisions.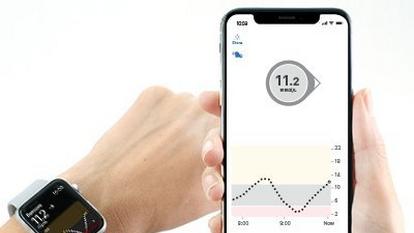 Glucose Readings on Your Smart Device
‡
With just a quick glance at your
smart device
, see where your glucose levels are heading and how fast they're getting there, so you can take action.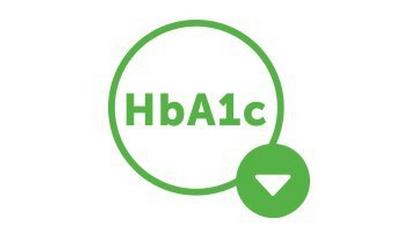 HbA1c Reduction
Dexcom CGM is clinically proven to lower HbA1c and reduce hypoglycemic incidents
††
.
††Results obtained with a prior generation Dexcom CGM system.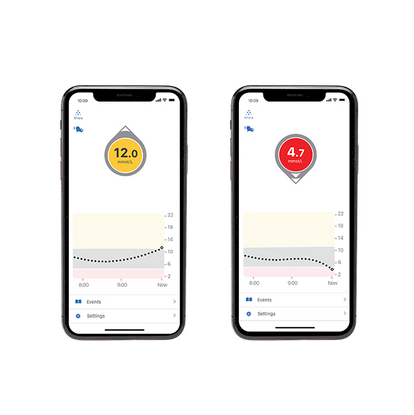 High and Low Alerts
With Dexcom G6 CGM, you have the power to customise your alerts so you always know when you're heading high or low.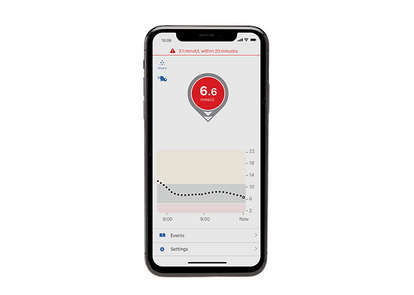 Urgent Low Soon Alert
At times, glucose levels fall quickly. The new Urgent Low Soon alert with Dexcom G6 is designed to provide a 20-minute advance warning of when you'll reach 3.1 mmol/L, so you can act quickly to avoid a potential severe hypoglycaemic event.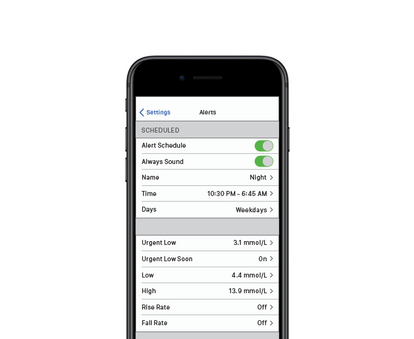 Alert Schedule
Do you want to be alerted differently during the day than at night time or the weekends? The new Alert Schedule setting with Dexcom G6 allows you to customise a second group of alerts to provide you with the flexibility you need for your busy life.
Three Options for Sensor Placement
Dexcom G6 is available for use on three different parts of the body, giving users more flexibility.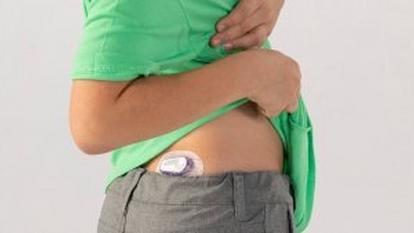 Upper Buttocks
This location is available for use by children ages 2-17 years old.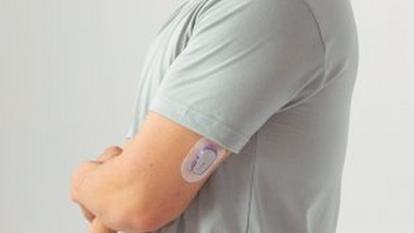 Back of Upper Arm
This location is easy to reach and may be an ideal option for people who are active. It is available for ages 2 years and older.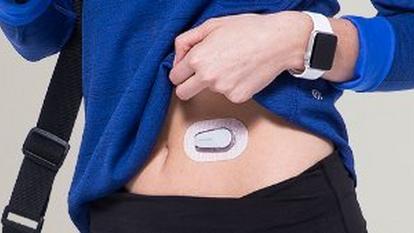 Abdomen
This location is easier to cover with clothing, which may appeal to some individuals. It is available for ages 2 years and older.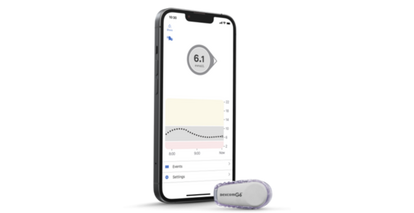 Meet the Dexcom G6
1. Sensor and Transmitter
The sensor continuously measures glucose levels and sends data to a display device.
‡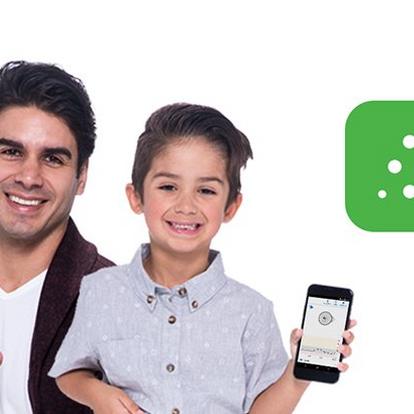 Share your Dexcom G6 glucose data
Stay connected in real-time to your circle of support with Dexcom Share. To get started with sharing your glucose data, just follow these 3 simple steps:
Enable the Share feature from your Dexcom G6 App

‡

Invite up to 10 people to Follow you

||

Followers will only need to download the Dexcom Follow App and have an internet connection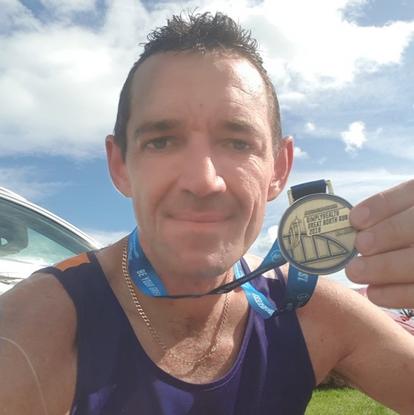 "Using the Dexcom G6 with a pump has given me more confidence in how I manage my diabetes."
"Since using the Dexcom G6 and an integrated pump my time in range has increased by 20%. Having the safety blanket of the Dexcom G6 really helps give the confidence to tweak my basal settings, safe in the knowledge that G6 will alarm me if I'm going low/high"
Brian, Type 1 diabetes, user of t:slim X2 insulin pump and Dexcom G6 CGM System
The featured Warrior is a sponsored spokesperson of Dexcom.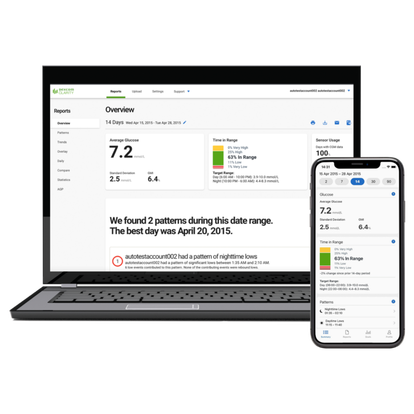 Dexcom CLARITY
®¶
Track your Dexcom G6 glucose data over time – no matter where you are with Dexcom CLARITY – our cloud-based reporting system. See your CGM trends and patterns and share them with your healthcare provider to help you better manage your diabetes.
Frequently Asked Questions
Can my Dexcom G6 connect with my pump?
How do I insert my Dexcom G6 Sensor?
Where can I insert my Dexcom G6 sensor?
What smart devices are compatible with Dexcom G6 app?
Can I view Dexcom G6 CGM data on apple watch?
Are Dexcom G6 transmitters waterproof?
Dexcom Support
Dexcom is committed to helping you have a positive experience with our CGM systems. From getting started, to tutorials, and FAQs - Dexcom is with you every step of the way.

Downloads and Guides
Need help getting started? Check out our Downloads and Guides section for support.

FAQs
Have a question about Dexcom CGM? See our FAQs section for answers to your questions.
Take the Next Step
Joining the Dexcom family is easy. Simply click the link below to get started.
References:

* If your glucose alerts and readings from the G6 do not match symptoms or expectations, use a blood glucose meter to make diabetes treatment decisions.

†† Beck RW, et al. JAMA. 2017;317(4):371-378

‡ Display devices sold separately. For a list of compatible smart devices, please visit
www.dexcom.com/compatibility
.

§ Compatible insulin-delivery device sold separately.

‖Following requires an internet connection and the Dexcom Follow app.

¶ Click here to view compatibility requirements for Dexcom CLARITY.
Dexcom's clinical studies used the Bayer Contour Next USB Meter, the Ascencia Contour Next One Meter, and the Bayer Contour Next EZ Blood Glucose Meter, distributed in the United Kingdom and the United States1. Meter accuracy varies by brand and by individual device. Consult your healthcare professional or published resources to identify the accurate meters. (See Investigation of the Accuracy of 18 Marketing Blood Glucose Monitors, Klonoff et al, Diabetes Care 2018 Aug; 41(8): 1681-1688 at
http://care.diabetesjournals.org/content/41/8/1681.long
For more information, please refer to Using Your G6 Guide.
1 Bayer and Ascencia are third-parties and independent of Dexcom, Inc. Dexcom, Inc. does not recommend, endorse or warrant the products, services, or activities of any blood glucose meter manufacturer