Our everyday heroes juggle their diabetes amongst everyday life. It's a community who come together to share stories, show support and spread a message of strength to other individuals and families. And it's a community that we're fiercely proud of.

…and enjoy the perks that come with it.
As well as it being a platform to connect, inspire and engage, there's a few other things in it for you too…

Join the conversation and follow our Dexcom Warrior social channels

The opportunity to help spread awareness of the benefits of Dexcom

Attend local events with Dexcom to spread the word

Get your hands on our exclusive Warrior Welcome Kit

Connect with thousands of Warriors around the world

Keep up-to-date with all the latest tech, news and events, with our monthly Warrior newsletter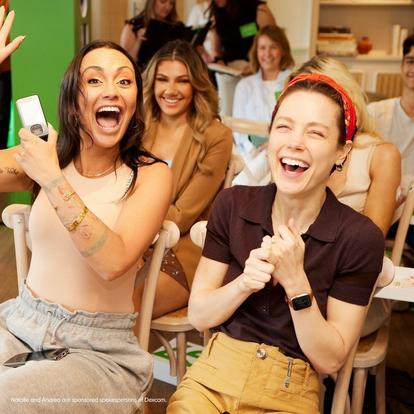 ready to become a Warrior?
We're always looking for more Warriors to share their personal diabetes story. We want to hear your tips, tricks and how the journey from diagnosis to Dexcom has felt for you.
Your words have the power to help so many others, and also connect you with like-minded individuals that can inspire you too.

* By providing the information, you consent to the processing of this data for this purpose, in accordance with the EU General Data Protection Regulation. Dexcom collects and processes your personal data to allow us to provide you information about products and services that we think meet your needs, and to find out more about market interest in our current or future products and services, including through future surveys. Should you not provide sufficient contact information, we would not be able to respond to your interest. Dexcom respects the privacy and confidentiality of your data. We will not share your personal information with any third‐parties, except as otherwise noted in our
Privacy Policy
. For further details on how your data is used and stored, and your data rights, please visit our
Privacy Policy
.
Warriors featured are sponsored spokespersons of Dexcom. Dexcom, Dexcom Clarity, Dexcom Follow, Dexcom One, Dexcom Share, Share are trademark or registered trademarks in the U.S. and may be in other countries. © 2023 Dexcom, Inc. All rights reserved.