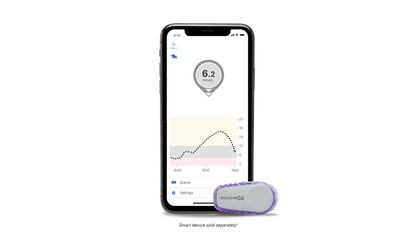 How to Order Dexcom G6 CGM
Getting your hands on Dexcom CGM supplies is simple! Supplies are available to order at your local pharmacy or through our online store. Choose how to order based on what's most convenient for you and whether you have coverage through a public or private plan.
Public Coverage
Many provinces across Canada offer coverage for the Dexcom G6.* Plans and coverage vary from province to province, so it's important to know what's available in your area. Details are available for BC PharmaCare, RAMQ, Saskatchewan Drug Plan, Manitoba Public Coverage, Yukon, and NIHB.
Private Coverage
Most private insurers cover Dexcom G6 for people living with type 1 or type 2 diabetes on fast-acting insulin.† If you're unsure what coverage you have under your plan, our team can help you determine your reimbursement and navigate the approval process. To get started, enter a few details in our online form through the link below.
Important Update on Private Health Insurance Coverage
Many private health insurers now provide pay-direct pharmacy coverage for Dexcom Continuous Glucose Monitoring (CGM) supplies. This means you can present your drug card and your pharmacist will be able to directly bill your insurer for the eligible amount reimbursed by your plan. Review this list of insurers to see if yours offers pay-direct coverage.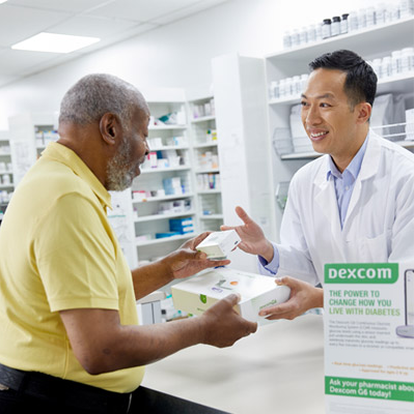 What Pharmacies carry Dexcom G6?
Pick up is close to home. You can now order your Dexcom CGM supplies at your local pharmacy. Check with your private insurer if they cover Dexcom CGM supplies on your drug card to have your supplies directly billed to your plan. Prices at pharmacy may vary.
Don't have insurance?
The Dexcom Subscription program available through our
online store
is a great way to save on supplies and pay the same price each month!
Reordering Supplies
Get your supplies sent straight to your door by reordering through our online store.

Order Supplies as Needed
Purchase sensors and transmitters at your own pace, view and download invoices and manage personal details all from our online store.

Subscription Program
Save over $1,000 on Dexcom G6 supplies, including 4 free transmitters, for just $299 a month.
* Dexcom Data on file.

† Individual benefits may vary by policy and plan.

‡ For a list of compatible devices, visit dexcom.com/compatibility.