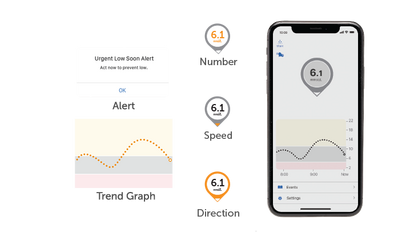 What is Continuous Glucose Monitoring (CGM)?
Continuous Glucose Monitoring (CGM) is a way to track glucose levels throughout the day and night in real time. A small CGM sensor takes glucose measurements at regular intervals, up to 24 hours a day. A transmitter then sends the data to a display device via Bluetooth to show a current glucose value. The system also displays arrows that show the direction and speed glucose is changing.
Continuous data can help you proactively manage glucose highs and lows. Real time alerts can give added insight into what different factors affect your glucose levels in the moment. Learn how meals, exercise and insulin cause your glucose levels to change through the day.
The Difference is in the Data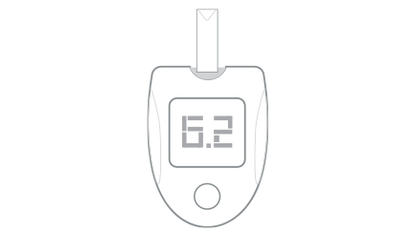 Blood Glucose Meter
Requires a fingerprick to display a reading of a single point in time with no additional context. Like looking at one picture in a camera roll.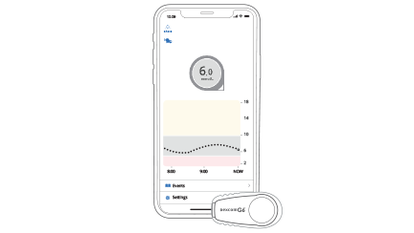 Continuous Glucose Monitoring
Continuous readings in real time with no routine fingersticks* needed. See where your glucose is, where it's heading, and how quickly it's changing. Like watching a live stream of your glucose.
CGM vs. FGM
Looking to learn what glucose monitoring device might be right for you? From data visibility to customizable alerts, take a moment to see how Dexcom G6 compares to the FreeStyle Libre 2.
Continuous Glucose Data Visibility

Yes


Real time readings taken automatically that can be viewed day or night.

No


You must physically scan the sensor each time you want to see your number

.

Automatic Predictive Low Alert

‡

Yes


The Urgent Low Soon alert can alert you before you reach a serious low (<3.1mmol/L).

No


Projected glucose message only visible when the sensor is scanned.

Yes


Data is

shared continuously

with up to 10 people.


Readings are shown on the separate Dexcom Follow app.

Yes


Data

only

shared when the sensor is scanned.

Compatible with Insulin Pumps

Yes


Dexcom G6 can be integrated with the Tandem t:slim X2 insulin pump.

Yes
A built in alarm that can notify you when you glucose is at or below 3.1 mmol/L.


The only alert you cannot turn off.

Available for People Living with Diabetes Aged

Ages 2-17
Belly
or


Upper Buttocks

Ages 18+
Belly
or


Back of Upper Arm
Who Should Use CGM?
Do you frequently experience serious lows (<3.1 mmol/L)?

Do you often miss or are unaware of your lows?

Are you not at your A1C goals?
Continuous glucose monitoring is a standard of care for people living with type 1 or type 2 diabetes on intensive insulin therapy. See how people across Canada are using Dexcom G6 to take control of their diabetes.
CGM Now A Recommended Diabetes Management Tool
The 2021 Diabetes Canada Guidelines recommend real-time CGM
3,§
for diabetes management to help reduce A1C, reduce the duration and frequency of hypoglycemia, and increase time in range.

People Living with

Type 1 Diabetes

Those using basal-bolus insulin therapy or an insulin pump should be using real-time CGM.
§

People Living with

Type 2 Diabetes

It is recommended that real-time CGM may be used to improve glycemic levels in those using basal-bolus insulin therapy and are not yet at their A1C target.
§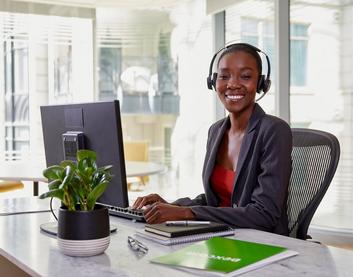 Have Questions About Insurance Coverage?
Most private insurance plans now cover Dexcom CGM.
†
Our Account Specialists can help you in navigating the insurance process to determine your coverage.
Get started by filling out our online form, or call us toll-free at 1-844-832-1810 to speak with an Account Specialist.
* If your glucose alerts and readings from the G6 do not match symptoms or expectations, use a blood glucose meter to make diabetes treatment decisions.

† For a list of compatible smart devices, please visit dexcom.com/compatibility.

‡ Provides a warning up to 20 minutes in advance of severe hypoglycemia (glucose levels at or below 3.1 mmol/L).

§ Recommendation requires the individual to be willing and able to use on a nearly daily basis.

|| Dexcom data on file, 2023. Individual benefits may vary by policy and plan.

¶ Back of upper arm wear is available for users 18 years and older.

1. Dexcom Using Your G6 Guide.

2. Freestyle Libre 2 User Guide & Freestyle LibreLink User Guide.

3. Cheng A, et al. Can J Diabetes. 2021;45:580-7.