Your learning journey with Dexcom G6
Follow these simple steps to discover what you need to know about setting up and using your Dexcom G6 real-time Continuous Glucose Monitoring (CGM) System.
Dexcom is here to support you on your journey with us, we'll show you how to get the best out of your Dexcom G6 and where to find additional help and guidance.
Understanding your diabetes trends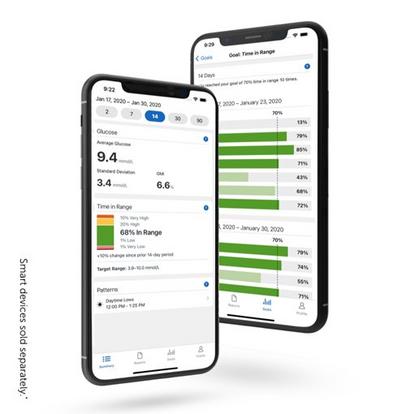 The
Dexcom CLARITY
†
app highlights your glucose patterns, trends and statistics. You can even get weekly notifications with the Dexcom CLARITY Reports app. You can share this data with your Diabetes Healthcare Team to monitor changes remotely.
View on desktop or download the mobile app from the App Store or Google Play store for quick access on your smart device.* To log in, use the same username and password details as you do for the Dexcom G6 app.
*For a list of compatible smart devices, visit dexcom.com/compatibility.

† An internet connection is required to send glucose data to Dexcom CLARITY via a compatible smart device: dexcom.com/compatibility.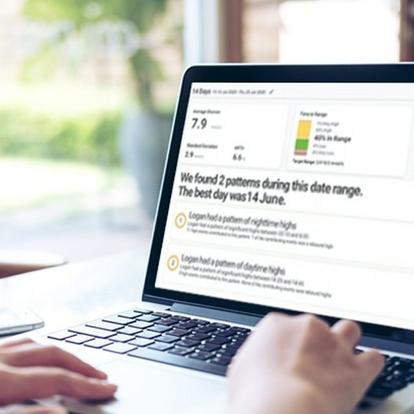 Dexcom CLARITY account set up and clinic sharing
Dexcom CLARITY is an important part of your real-time CGM system. It can help you identify glucose patterns and, with your Diabetes Healthcare Team, determine the potential causes of those patterns.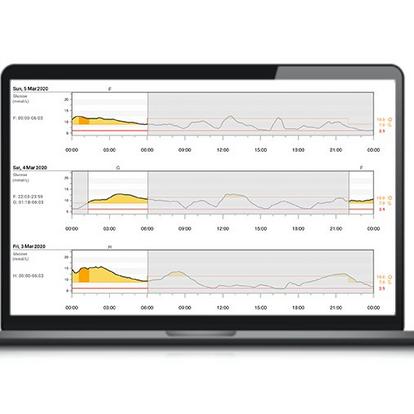 Dexcom CLARITY reports explained
Your glucose numbers can show how well you're managing your diabetes. You can look back and see what made your numbers go up or down. This is useful to understand what may be working for you and what might need to change. Work with your Diabetes Healthcare Team to understand what numbers make sense for you.
Frequently Asked Questions
Q. How can I share my CLARITY reports with my Diabetes Healthcare Team?
Tap profile

Tap authorise sharing

Tap accept invitation

Enter the sharing code provided by your clinic

Select your date of birth

Tap continue

Tap I consent to share my data with my clinic

Tap yes, share my data

Join the Warriors
We are fiercely proud of our Dexcom Warriors – a community of like-minded people living with diabetes. You can find out more and share your story too, by joining the programme.
This page is for supplementary purposes only, please refer to your IFU for complete instructions.

* For a list of compatible smart devices, visit
dexcom.com/compatibility
.

† Frequent use is defined as four or more monthly log ins to Dexcom Clarity.

1 Parker AS, et al. Diabetes Technol Ther. 2018;20(S1):A-27.