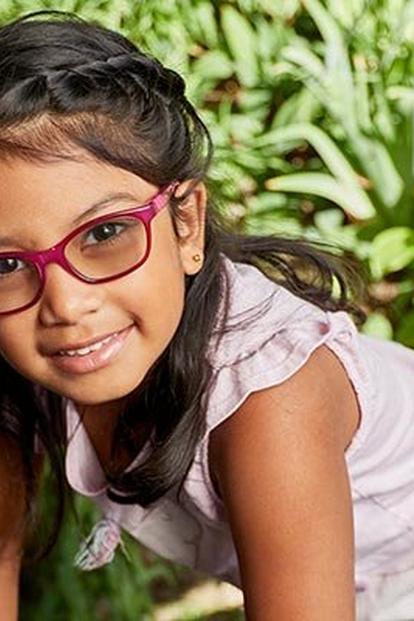 The CGM Blog
Remote Monitoring: Your Partner in Childhood Diabetes Care
As a parent of a young child or infant living with diabetes, one of your top priorities is likely ensuring their condition is well managed. Your child is not yet old enough to understand how to monitor their own blood sugar levels or even communicate how they're feeling, so they depend on you to know what to do and when to do it. This can be an overwhelming experience, especially when you yourself are still trying to learn the best way to treat and monitor the condition.
You also want to help your child learn how to take care of themselves so that when they're old enough, they can make diabetes treatment decisions on their own. This requires doing everything for them — showing them what works, what doesn't, and what to do when complications arise.
Diabetes remote diabetes monitoring involves using systems and tools that provide you with a more complete view of your child's glucose levels, day or night. This allows you to understand when action needs to be taken and what activities might be impacting your child's glucose levels.
Type 1 diabetes is a lifelong journey, but remote monitoring is one way to help relieve some of the stress and educate your child about their unique condition.
How Does Diabetes Remote Monitoring Work with CGM?
If your child has their own smartphone, they can download the
Dexcom G6 app
to view their data, which can then be shared with up to 10 people through the
Dexcom Follow app
.
‡
If your child does not have their own smartphone, you can download the Dexcom G6 app to your device and receive the data firsthand. The Dexcom G6 Receiver is another option as a dedicated display device, although data from the receiver cannot be shared with others.
This process requires no fingersticks* or scanning and can provide you with up-to-date glucose data, no matter where you are. You can even monitor your child's glucose levels while they're asleep.
‡
Remote Monitoring Is Your Partner in Managing Diabetes in Children
Managing diabetes in kids can feel overwhelming. Your number one priority is maintaining their health and avoiding complications like hypo- and hyperglycemia. At the same time, you still want them to have a fun, active childhood.
Remote glucose monitoring can be a partner in your child's diabetes care. By using a CGM system, you can view your child's most recent glucose reading on your smart device at any time— whether they're at pre-school, on a playdate, or sleeping in the next room.
‡
Since CGM systems are constantly reading glucose levels, you also have access to your child's glucose trends, including the speed, direction, and variability of their glucose over time. This data can then be uploaded to a diabetes management software, like Dexcom CLARITY, where you can view statistics and day-by-day data in easy-to-read graphs. These insights can help you better understand what daily factors contribute to positive and challenging moments, so you can make more proactive, confident decisions for your child's health in the future.
Certain CGM devices can also warn when your child's glucose is heading too high or too low.
Dexcom G6
, for example, offers customizable notifications to inform you when your child's glucose has moved out of their target range. Plus, it has a predictive Urgent Low Soon alert that can warn you up to 20 minutes before a serious low (below 3.1 mmol/L).
Through remote monitoring and CGM, you can stay informed and engaged, educating your child over time while allowing them to be a kid.
Choosing a System For Long-Term Learning
When selecting a system that helps with remote diabetes monitoring, it's important to consider your child's age and comfort level. It's also helpful to assess their ability to learn about managing their diabetes from the system and how to use it independently in the future. If your child is 2 years old or older, Dexcom G6 is the only CGM system indicated for their age group.
Since continuous glucose monitoring requires a sensor to be worn for several days in a row, consider choosing a system that has a small, discrete sensor that won't impede your active child as they explore their world as a kid.
Another factor to think about is sensor placement. Select a system that has multiple placement options for your child to pick the one that feels most comfortable to them. For example, the
Dexcom G6 sensor
can be placed on the abdomen and on the upper buttocks for anyone ages 2 to 17 years, and additionally on the back of the upper arms or the abdomen when they're 18 or older.
Dexcom G6 also allows older children to start taking control of their own diabetes management. They can view their glucose data on their
compatible smartphone
†
and share that data with up to 10 people through the
Dexcom G6 Follow app
.
‡
Ultimately, remote monitoring can be an opportunity to celebrate your child's unique condition. The teachable moments that come from educating your child about their glucose can also be moments to appreciate how their diabetes is not simply a condition. It's also a part of their lives that makes them resilient, powerful, and uniquely them.
Learn more about the Dexcom G6 Continuous Glucose Monitoring (CGM) System and how it can help you remotely monitor your child's glucose
here
. If you need help with insurance coverage, speak with our
team of Account Specialists
.
* If your glucose alerts and readings from the G6 do not match symptoms or expectations, use a blood glucose meter to make diabetes treatment decisions.

† For a list of compatible smart devices, please visit dexcom.com/compatibility.

‡ Requires the Follow App and an internet connection. Followers should always confirm readings on the Dexcom G6 CGM App or Receiver before making treatment decisions.