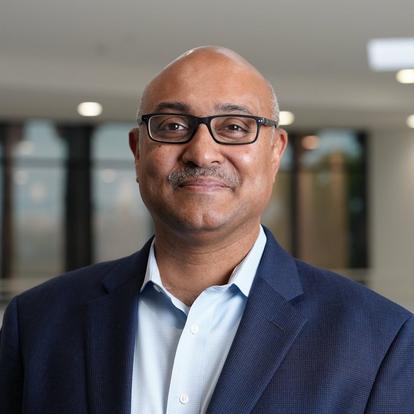 EVP, Chief Technology Officer
Girish Naganathan
Girish Naganathan has served as Dexcom's EVP, Chief Technology Officer since October 2022.
Girish is responsible for setting global strategy and direction for the Research and Development organization, driving the execution of technology roadmaps, and accelerating new product research, development, and commercialization.
Girish has close to 25 years of experience spanning the Consumer Electronics, Data Storage, IoT, and Broadband industries. Prior to joining Dexcom, Girish spent over ten years at Technicolor, most recently serving as Chief Technology Officer and General Manager of the Broadband Product Division. In these roles, he set the company's strategic technology direction, leading product development and deploying IoT and broadband solutions across markets and industries. This work included driving innovation across multiple product lines, ensuring the success of technology acquisitions, building relationships with key customers and partners, and fostering a culture of accountability and agility. Before joining Technicolor, Girish held several leadership positions at Seagate Technology.
He holds a Master of Business Administration from the University of Colorado, a Master of Science in Mechanical Engineering from Purdue University, and a Bachelor of Mechanical Engineering degree from PSG College of Technology.