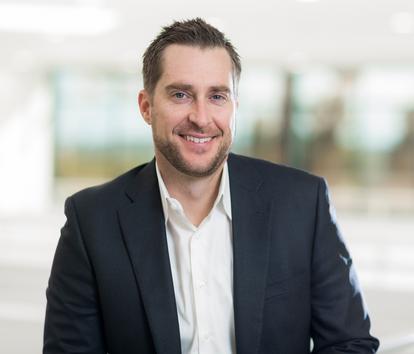 Executive Vice President - Chief Financial Officer
Jereme Sylvain
Jereme Sylvain is Executive Vice President and Chief Financial Officer at Dexcom.
In this role, Jereme is responsible for Dexcom's Finance organization and Investor Relations. He previously served as Dexcom's Senior Vice President of Finance and Chief Accounting Officer and Vice President, Finance and Corporate Controller.
Prior to Dexcom, Jereme held various positions at NuVasive, Inc., including Chief Accounting Officer, Vice President, Finance and Vice President and Corporate Controller. In these roles, he was responsible for NuVasive's global accounting function, corporate FP&A, treasury, and shared service functions. Jereme has also held leadership roles at Thermo Fisher Scientific and was part of the public accounting firm Ernst & Young LLP.
Jereme received his Certified Public Accounting license after receiving a Bachelor of Science degree in Finance from Arizona State University and a Master of Science in Accountancy from the University of Notre Dame.