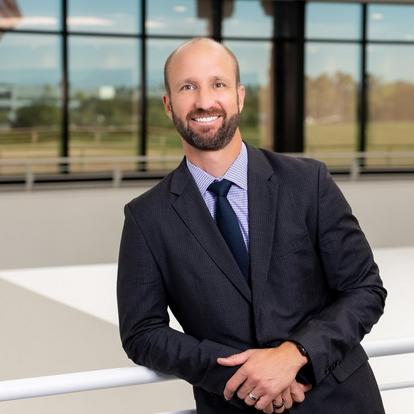 Executive Vice President – Strategy, Corporate Development & Dexcom Labs
Matthew Dolan
Matt Dolan has served as Dexcom's Executive Vice President of Strategy, Corporate Development & Dexcom Labs since September 2022.
Matt joined Dexcom in 2015 and has held various positions of increasing responsibility. In his current role, Matt is responsible for Dexcom's corporate strategy and development functions, including long-range planning, strategic and competitive intelligence, partnerships, and M&A. Since its inception in 2019, he also oversees Dexcom's New Markets incubator, which is focused on expanding the company's value proposition across new areas of growth for both its Continuous Glucose Monitoring and other sensing capabilities. Before that, Matt's responsibilities included support of Dexcom's Investor Relations efforts.
With 20 years of experience in the medical technology space, Matt began his career as an equity analyst on Wall Street, a role he held for 10 years. After that, he held a leadership position in strategy and business development at Volcano Corporation through the company's acquisition by Philips in 2015.
Matt earned a Bachelor's degree in Economics/Pre-Medicine from Northwestern University.