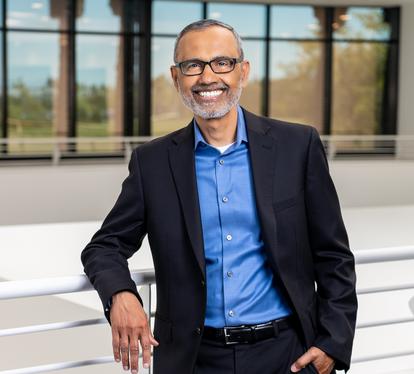 Senior Vice President - Chief Information Officer
Shelly Selvaraj
Shelly Selvaraj is Senior Vice President and Chief Information Officer at Dexcom.
In this role, Shelly is responsible for the global information technology department at Dexcom. Prior to this role, Shelly served as Vice President, Information Technology since joining Dexcom in 2016.
Shelly has a wide range of experience within global organizations in the fields of supply chain management, healthcare informatics and information technology.
Prior to Dexcom, Shelly held various IT leadership roles at CareFusion, a Becton Dickinson Company, and ResMed in San Diego. Earlier in his career, he worked for Motorola, Inc. and ON Semiconductor Corp. in Phoenix, Arizona.
Shelly received a Bachelor of Engineering in Mechanical Engineering from the University of Madras and a Master of Industrial Engineering from Arizona State University.