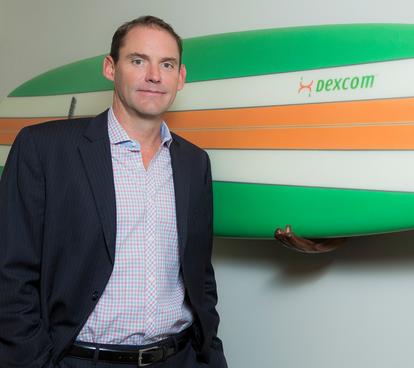 Executive Vice President and Managing Director, Dexcom Ventures
Steven Pacelli
Steve Pacelli is Executive Vice President and Managing Director, Dexcom Ventures.
In this role, Steve is focused on investment opportunities in sensing technology, data analytics, remote patient monitoring and population health, broadening Dexcom's commitment to advancing better outcomes in healthcare.
Prior to this role, Steve was Executive Vice President of Strategy and Corporate Development from 2012 to 2021. Since joining Dexcom in April 2006, Steve has served in roles of increasing responsibility, including Chief Operating Officer, Chief Administrative Officer, Senior Vice President of Corporate Affairs and Vice President of Legal Affairs.
Prior to Dexcom, Steve served as a corporate attorney specializing in finance, mergers and acquisitions, and general corporate matters, and in an executive role as general counsel of several privately held companies.
Steve currently serves as a member of the Board of Directors of Biocom California, the largest and most experienced leader and advocate for California's life science sector. He also serves as a member of the Board of Directors of Connect, a community nonprofit supporting innovators and entrepreneurs in Southern California by providing access to investors, mentors, and education, and as a member of the Board of Directors of EvoNexus, California's leading non-profit startup technology incubator.
Steve is also a dedicated philanthropist, choosing to focus his efforts as a member of the Board of Directors of Big Brothers Big Sisters of San Diego, an organization dedicated to creating and supporting one-to-one mentoring relationships that ignite the power and promise of youth. He also serves as a member of the Board of Trustees of Pacific Ridge School, a group of dedicated and informed community leaders who are passionate about the value of education and are committed to building and strengthening the school.
Steve earned a Bachelor of Arts from the University of California, Los Angeles, and a JD from the University of Virginia. He is a member of the State Bar of California.