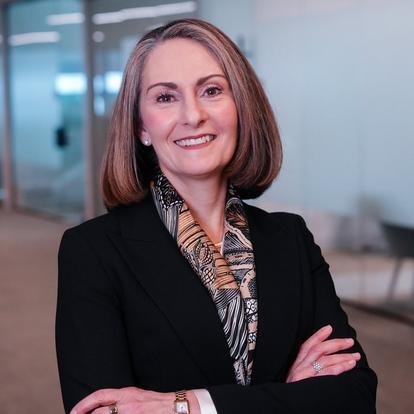 Executive Vice President, Chief Commercial Officer
Teri Lawver
Teri Lawver is Executive Vice President and Chief Commercial Officer of Dexcom.
Teri joined Dexcom in January 2023 and is responsible for Dexcom's worldwide commercial and marketing teams, with a focus on accelerating global growth, refining our go-to-market strategies, and ensuring flawless execution across all commercial functions. She brings nearly 30 years of experience in healthcare and business leadership to her role at Dexcom.
Prior to Dexcom, Teri spent the last two decades at Johnson & Johnson (J&J) Corporation in a variety of leadership roles across the medical device, consumer med tech, and pharmaceutical sectors. Most recently, Teri was the Worldwide Vice President, Immunology at Janssen Pharmaceutical Companies of J&J, where she led a strategic portfolio transformation and grew annual revenue by over 45% during a time of significant market disruption.
Before joining J&J, Teri was an Associate Principal at McKinsey & Company where she consulted with dozens of Fortune 100 executives and was a leader in the firm's global healthcare practice. Teri began her career as a Derivatives Analyst at Bloomberg Financial Markets.
Teri holds an M.B.A. from Duke University's Fuqua School of Business, and a Bachelor of Science degree from Georgetown University.