Dexcom G7 system overview: the most accurate CGM system
1
The all-new Dexcom G7 Continuous Glucose Monitoring (CGM) System is powerful, easy to use,
1
and made to work for you. CGM is a way to track your glucose 24/7 using a wearable sensor. Dexcom CGM Systems send your glucose numbers to a smart device* or handheld receiver in real time, without the hassle of fingersticks
†
or scanning. Having easy access to real-time CGM data helps you make better food, activity, and medication decisions in the moment so you can better manage your glucose and achieve results like lower A1C and more time in range.
2-6
Dexcom G7 is for people ages 2 and older with all types of diabetes: type 1, type 2, and even gestational. Worn on the back of the upper arm, it monitors your glucose day and night. The sensor can be worn for up to 10 days before it's time to switch to a new one.
Designed with the user in mind, everything about Dexcom G7 is made to simplify how people manage diabetes. Here are a few reasons why it stands out compared to other CGM systems:
1. Dexcom G7 offers industry-leading accuracy
1
One way CGM accuracy is measured is by MARD (mean absolute relative difference). The smaller the MARD number, the higher the accuracy. With a MARD of 8.2%, Dexcom G7 is the most accurate CGM system available.
1
The more accurate your CGM readings, the clearer the picture you get of what's happening in your body. Having accurate readings is extremely important when you depend on readings to make diabetes management decisions. Dexcom G7 is highly accurate when your glucose is low or high, and when it's changing quickly,
11
giving you the confidence to make decisions when it's most important.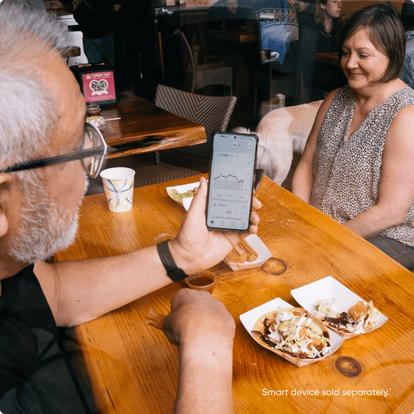 2. A lot of effort was put into making it simple to use
96% of people on Dexcom G7 say it's easy to use.
1
With a glance at your smartphone,* you can see your glucose numbers.
†
It doesn't require you to scan the sensor to get a reading or calibrate. Unlike other CGM systems, Dexcom G7 allows you to make treatment decisions after just 30 minutes. That's over 11 hours sooner than all Freestyle Libre CGM systems.
13
The Dexcom G7 sensor is waterproof
‡
and designed to keep up with your lifestyle. You can shower, sweat, or swim, and your Dexcom G7 will be along for the ride, delivering your numbers 24/7. It gives you multiple options for viewing your numbers, either on the smartphone app* or a small handheld receiver.
Fill out this quick form
to get started with Dexcom G7 and we'll help you throughout the process, from securing the prescription from your doctor to coordinating delivery through the pharmacy or distributor of your choice.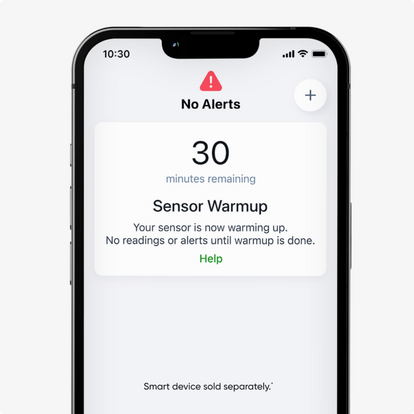 3. It warms up in just 30 minutes
That's 2x faster any other CGM system on the market,
§
so you'll spend more time knowing your numbers with less down time between sensor sessions.
4. Customizable alerts help you keep your glucose in range
Here are a few alert settings that you can only get with Dexcom CGM Systems:
Urgent Low Soon alert:

This predictive alert provides a 20-minute advance warning of potentially dangerous low glucose levels so you can take action to stay in range. So far, Dexcom users have acknowledged over 52 million Urgent Low Soon alerts—including over 11 million in the middle of the night.

14

Delay 1st Alert:

Delay your first High alert until your sensor reading is at or past the alert setting for the time you specify. For example, if you set it to 20 minutes, your glucose must be at or above your High alert level for that long before you get it. This is especially helpful if you know you'll be higher while you are waiting for your insulin to start working.

Silence All:

Activate this setting for up to 6 hours to get total silence when you need it. When this setting is on, all Dexcom G7 alerts will be silent and you will not hear or feel vibrations related to any alerts.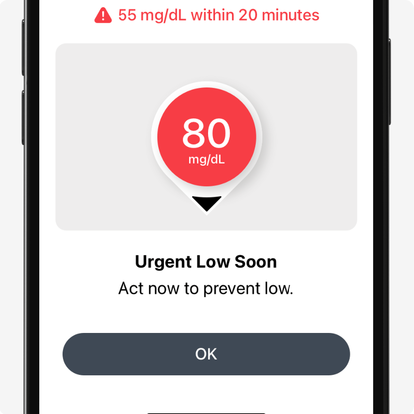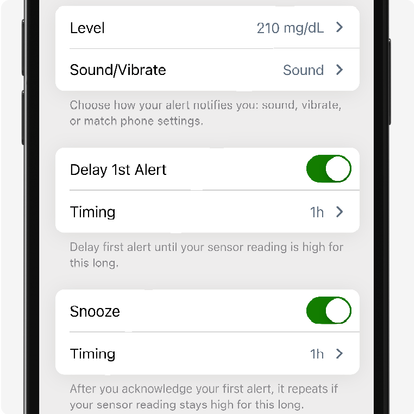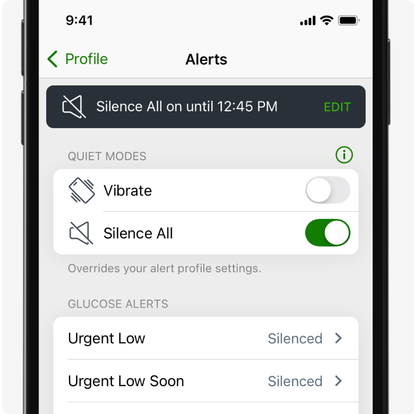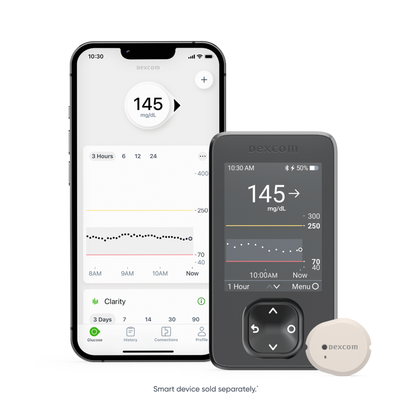 5. Dexcom is the most covered
1
and the most affordable CGM Brand
7
As diabetes becomes increasingly prevalent, it's more important than ever for all people living with it to have access to the best care and technology. Dexcom is the most affordable CGM brand,
7
with most people paying $20 or less per month.
||
It's also the #1 recommended CGM brand by healthcare providers and people living with diabetes,
9,10
and delivers high quality for people with all types of diabetes.
Medicare also recently expanded its coverage for CGM, covering those on basal insulin and people with diabetes who experience problematic low glucose events.
¶
This is exciting news, as it means millions more people can now get on CGM who previously didn't have coverage.
Dexcom G7 includes the same features of Dexcom G6 that people know and love, but we've added some new enhancements:
New features with Dexcom G7
60% smaller, all-in-one, discreet wearable with one-touch application

11

30-minute sensor warmup, fastest of any CGM on the market

§

12-hour grace period to replace finished sensors for a seamless transition between sessions

Redesigned and simplified mobile app with Dexcom Clarity integration

#

Improved alert settings, including Silence All, for more discretion

Smaller, redesigned optional receiver with a more vibrant, easier to read display Indicated for wear on the back of the upper arm for ages 2 years and older or the upper buttocks for ages 2-6 years old

11

Smaller plastic components and packaging, resulting in less waste than the Dexcom G6 CGM System

1
Dexcom G6 features included with Dexcom G7
No fingersticks,

†

scanning, or calibrations needed

Real-time glucose readings sent automatically every 5 minutes to a compatible smart device*

Potential for integration with the world's largest connected CGM ecosystem (including Apple Watch, Garmin, and other digital health apps)

1

Remote monitoring, enabling users to share glucose data with up to 10 followers**

Proven Dexcom accuracy and performance

11

Only iCGM brand to offer a predictive low alert that can recognize potentially dangerous hypoglycemia events before they occur
Get started on Dexcom G7
To learn more about Dexcom G7, visit
dexcom.com/g7
. You can also start your journey with Dexcom by clicking the button below: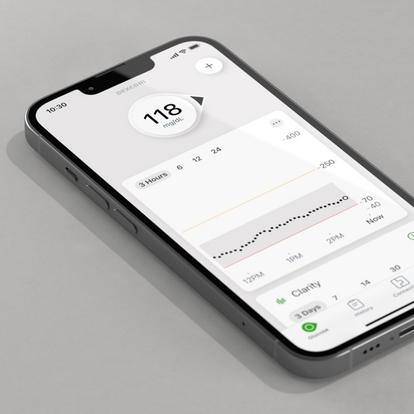 Dexcom G7 app walkthrough: a powerfully simple way to monitor your glucose numbers
Learn what's new with the redesigned Dexcom G7 CGM App for easy, real-time glucose monitoring without fingersticks, available on Apple or Android phone and smart watch.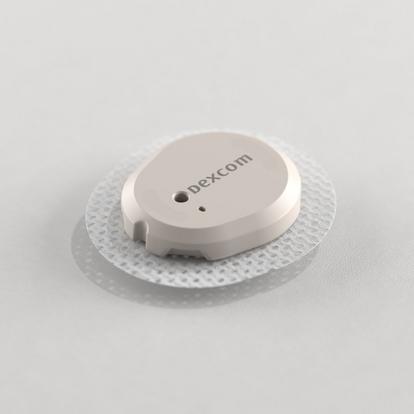 Dexcom G7 CGM: new features and key benefits
The all-new Dexcom G7 Continuous Glucose Monitoring (CGM) System is powerful, easy to use, and made to work for you. Here are a few reasons why it stands out compared to other CGM systems.
†
Fingersticks required for diabetes treatment decisions if symptoms or expectations do not match readings. *Smart device sold separately. For a list of compatible devices, visit
dexcom.com/compatibility.
‡
The Dexcom G7 sensor is waterproof up to 7.8 feet. The receiver is neither waterproof or water-resistant. If you are in or near water, your display device may need to be closer than 20 feet to get sensor readings. If you're in water, you may not get sensor readings until you get out.
§
Dexcom G7 can complete warmup within 30 minutes, whereas other CGM brands require up to an hour or longer. ||Individual pricing may vary depending on insurance coverage. IQVIA FIA retail data, paid sensor claims from 1/1/2022 to 2/28/2023.
¶
Medicare covers Dexcom CGM for patients who meet the Medicare coverage criteria. For a list of Medicare coverage criteria, visit the Centers for Medicare and Medicaid Services website.
#
An internet connection is required to send data to Dexcom Clarity. **Separate Follow app and internet connection required. Users should always confirm readings on the Dexcom G6 app or receiver before making treatment decisions.
1
Dexcom, data on file, 2022.
2
Beck RW, et al. JAMA. 2017;317(4):371-378.
3
Beck RW, et al. Ann Intern Med. 2017;167(6):365-374.
4
Martens T, et al. JAMA. 2021;325(22):2262-2272.
5
Laffel LM, et al. JAMA. 2020;323(23):2388-2396.
6
Welsh JB, et al. J Diabetes Sci Technol. 2022:19322968221099879.
7
Dexcom, data on file, 2023.
8
Managed Markets Insights & Technology, LLC. MMIT Analytics, June 2022.
9
dQ&A US Q1 2023 US Diabetes Connections Patient Panel Report
10
Seagrove HCP Survey Q2 2022.
11
Dexcom G7 CGM System User Guide.
12
Dexcom G6 CGM System User Guide.
13
Freestyle Libre CGM Systems User Guides (Freestyle Libre 1, 2, 3).
14
Dexcom Data Analytics, Patient Urgent Low Soon acknowledged, June 2018-March 2022
BRIEF SAFETY STATEMENT: Failure to use the Dexcom Continuous Glucose Monitoring System and its components according to the instructions for use provided with your device and available at
https://www.dexcom.com/safety-information
and to properly consider all indications, contraindications, warnings, precautions, and cautions in those instructions for use may result in you missing a severe hypoglycemia (low blood glucose) or hyperglycemia (high blood glucose) occurrence and/or making a treatment decision that may result in injury. If your glucose alerts and readings from the Dexcom CGM do not match symptoms, use a blood glucose meter to make diabetes treatment decisions. Seek medical advice and attention when appropriate, including for any medical emergency. Dexcom, Dexcom Clarity, Dexcom Follow, Dexcom One, Dexcom Share, and any related logos and design marks are either registered trademarks or trademarks of Dexcom, Inc. in the United States and/or other countries. ©2023 Dexcom, Inc. All rights reserved.