Dexcom G7 has received FDA clearance
A new era of diabetes management. Coming early 2023.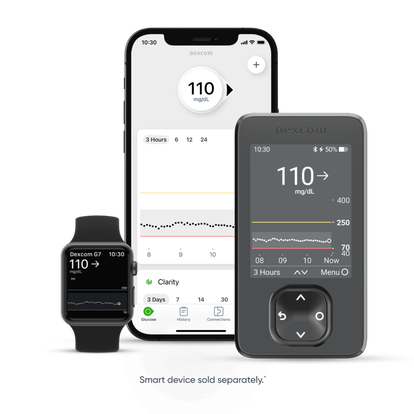 powerful. simple.
Our smallest, most accurate,
1
and easiest to use,
2
the Dexcom G7 Continuous Glucose Monitoring (CGM) System has been cleared by the FDA. Read our full press release for more details.
say hello to the amazing new Dexcom G7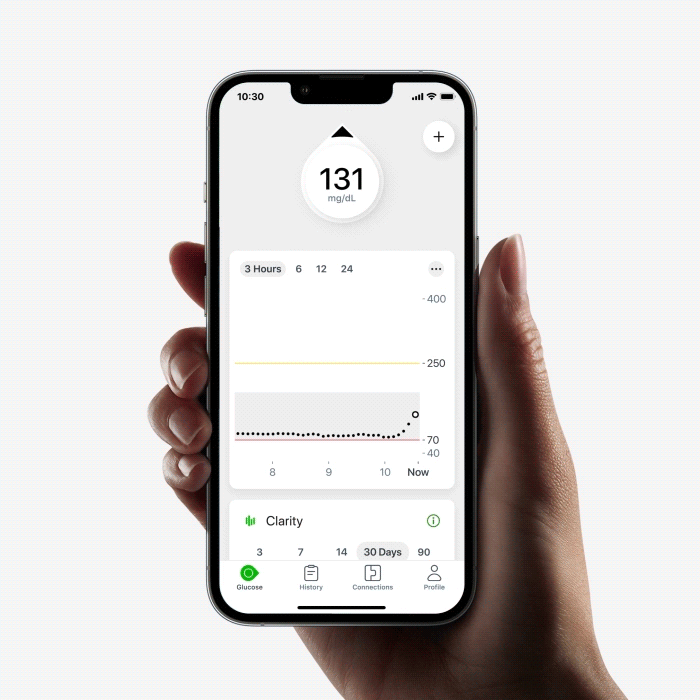 #1 in accuracy

The most accurate CGM system cleared in the US
1
small and discreet

So comfortable, you'll forget you're wearing it
†,3
fastest warmup time

2x faster warmup than any other CGM system
‡
redesigned app

Your glucose numbers, trends, and results, all on one simple screen
Smart device sold separately.*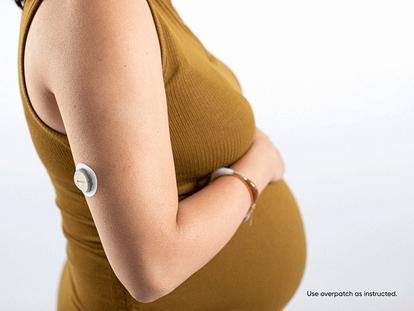 the only iCGM system trusted for use during pregnancy
Dexcom G7 provides real-time numbers at a glance, delivering better peace of mind to pregnant patients managing type 1, type 2, and gestational diabetes.
FAQs
What is the Dexcom G7 CGM System?
When will I be able to get Dexcom G7?
How much will Dexcom G7 cost?
What are the main differences between Dexcom G7 and Dexcom G6?
Can Dexcom G7 be worn during pregnancy?
*Compatible smart devices sold separately. For a list of compatible devices, visit dexcom.com/compatibility
†
86% of testers said they forgot it was on usually or some of the time.
‡
Dexcom G7 can complete warmup within 30 minutes, whereas other CGM brands require up to an hour or longer.
§
Comparison of NPS scores of Dexcom, Abbott, and Medtronic, Seagrove Survey 2021 Patient Perspectives.
¶
Results obtained with a prior generation Dexcom CGM system.
#
Separate Follow app and internet connection required. Users should always confirm readings on the Dexcom G6 app or receiver before making treatment decisions. **Compared to a prior generation Dexcom CGM System.
††
An internet connection is required for patients to send their glucose data to Dexcom Clarity via a compatible smart device:
dexcom.com/compatibility.
‡‡
Healthcare providers will only be able to view a patient's glucose data if the patient elects to share it with them through Dexcom Clarity.
1 Dexcom, data on file, 2022. 2 Dexcom, data on file, 2021. 3 Dexcom, data on file, 2020. 4 dQ&A US Q1 2021 Diabetes Connections Patient Panel Report. 2021;69-72. 5 Seagrove HCP Survey Q1 2021. 2021;65. 6 Beck RW, et al.
JAMA
. 2017;317(4):371-378. 7 Welsh JB, et al.
J Diabetes Sci Technol.
Jun 13 2022:19322968221099879. 8 Managed Markets Insights & Technology, LLC. MMIT Analytics, June 2022. 9 Dexcom G7 CGM System User Guide. 2022.
BRIEF SAFETY STATEMENT: Failure to use the Dexcom G7 Continuous Glucose Monitoring System (G7) and its components according to the instructions for use provided with your device and available at https://www.dexcom.com/safety-information and to properly consider all indications, contraindications, warnings, precautions, and cautions in those instructions for use may result in you missing a severe hypoglycemia (low blood glucose) or hyperglycemia (high blood glucose) occurrence and/or making a treatment decision that may result in injury. If your glucose alerts and readings from the G7 do not match symptoms, use a blood glucose meter to make diabetes treatment decisions. Seek medical advice and attention when appropriate, including for any medical emergency.