The Dexcom G7 Continuous Glucose Monitoring System
Dexcom G7 CGM System overview
Our most comfortable wearable yet is 60% smaller and can be worn discreetly on the upper arm.
2
Dexcom G7 app overview
Know where your glucose numbers are at and where they're headed, get high and low alerts, track your goals, and more with our new app experience.

The most accurate CGM system
1
With an 8.2% overall MARD for adults and an 8.1% MARD for children,
2
Dexcom G7 is the most accurate CGM system available.
1
MARD (mean absolute relative difference) is a statistical measure of CGM accuracy; the lower the number the better. With unmatched accuracy,
1
you can have confidence in the numbers that you see, so you can make smarter decisions with food and activity in the moment.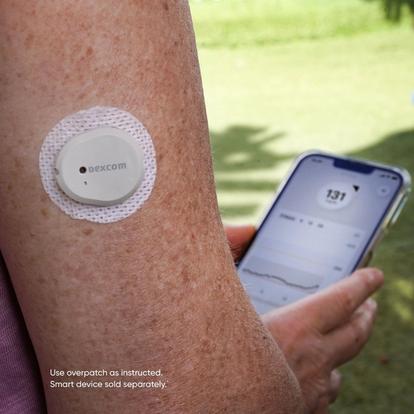 Your glucose numbers without fingersticks
†
A small wearable sends real-time glucose readings to the Dexcom G7 app or receiver every 5 minutes, no fingersticks
†
or scanning required. You'll see where you are, where you're headed, and where you've been, making it easier to make better diabetes management decisions.
†
Fingersticks required for diabetes treatment decisions if symptoms or expectations do not match readings.
Customizable alerts that work for you.
The Dexcom G7 app gives you the flexibility to customize alert sounds and settings to best fit your lifestyle and needs.
Smart device sold separately.*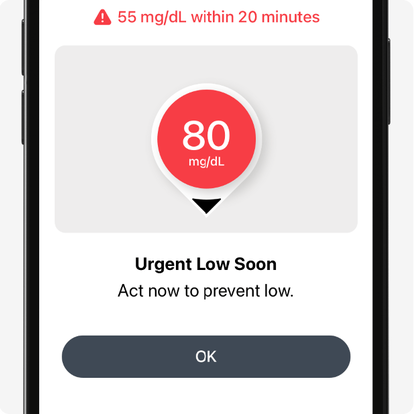 Urgent low soon alert
Provides a 20-minute advance warning of when you'll reach 55 mg/dL so that you can act quickly and avoid a potential hypoglycemic event.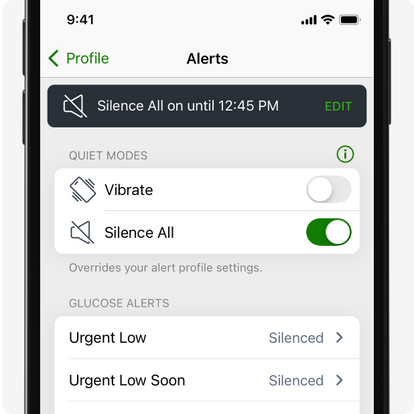 Silence all
With this setting, all alerts will not sound or vibrate for up to 6 hours. Visual notifications will still appear on the lock screen.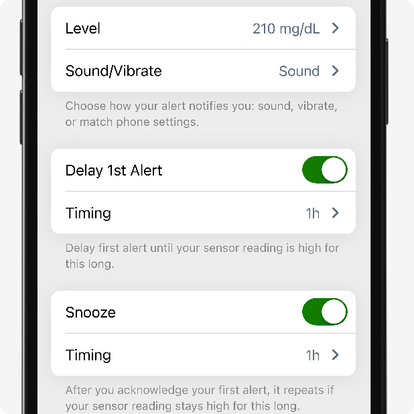 Delay 1st alert
Enables you to delay your first High alert until your sensor reading is high for a while. You choose how long.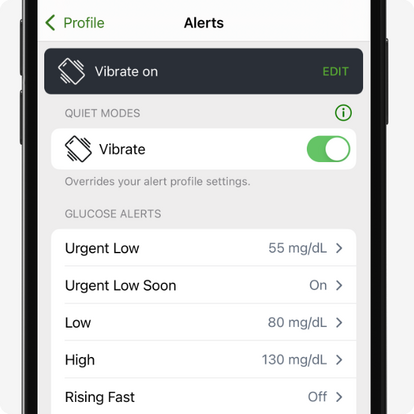 Quiet mode
When this setting is enabled all your G7 alerts will vibrate. Your Urgent Low Glucose and Technical Alerts will still escalate to sound if not acknowledged.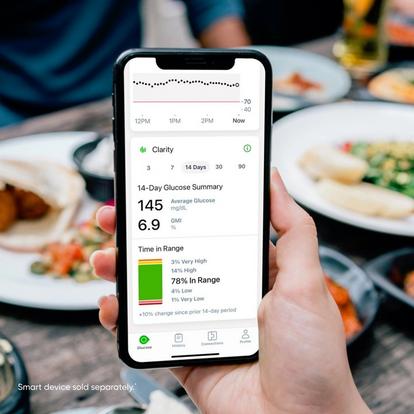 Track your progress. Reach your goals.
You can track your progress by viewing the integrated Dexcom Clarity card, which provides insights into your glucose patterns directly in the Dexcom G7 app.
‡,§
The more you know, the easier it is to stay in range, which can lower your A1C.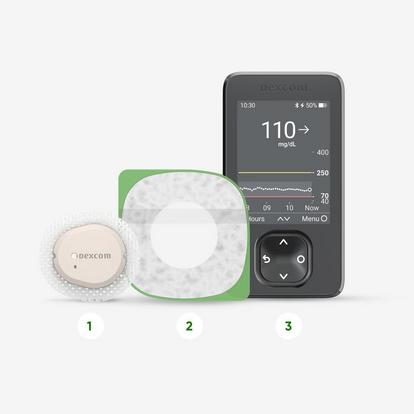 Dexcom G7:
1: All-in-one wearable sensor
3: Optional Dexcom receiver
||
Want the Dexcom G7 app on your smartphone?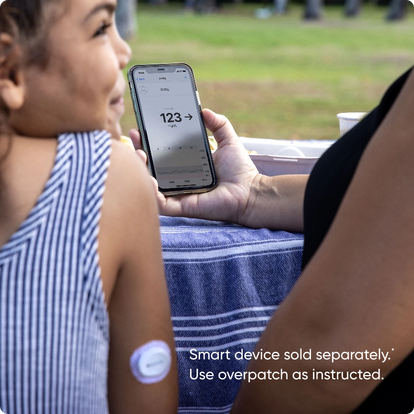 Dexcom CARE virtual program
Expand your Dexcom CGM knowledge. Attend a free virtual session hosted live by a Dexcom CARE Educator. For more information on session topics and to sign up click the link below.

Get started with Dexcom G7
If you are a new Dexcom user, fill out the Get Started form to get a free benefits check.
If you are a current Dexcom G6 user, please speak to your doctor about getting a prescription for Dexcom G7. Check out the
FAQ
for further details.
†
Fingersticks required for diabetes treatment decisions if symptoms or expectations do not match readings.
*
For a list of compatible devices, visit dexcom.com/compatibility.
‡
An internet connection is required to send data to Dexcom Clarity.
§
Do not use Dexcom Clarity for treatment decisions such as dosing insulin. The user should follow instructions on the continuous glucose monitoring system. ||Receiver required for Medicare beneficiaries.
1 Dexcom, data on file, 2022. 2 Dexcom G7 CGM System User Guide, 2022.
BRIEF SAFETY STATEMENT: Failure to use the Dexcom Continuous Glucose Monitoring System and its components according to the instructions for use provided with your device and available at https://www.dexcom.com/safety-information and to properly consider all indications, contraindications, warnings, precautions, and cautions in those instructions for use may result in you missing a severe hypoglycemia (low blood glucose) or hyperglycemia (high blood glucose) occurrence and/or making a treatment decision that may result in injury. If your glucose alerts and readings from the Dexcom CGM do not match symptoms, use a blood glucose meter to make diabetes treatment decisions. Seek medical advice and attention when appropriate, including for any medical emergency.