Connect to your health apps
Dexcom CGM seamlessly connects you to leading digital health apps with ease. This is empowered diabetes management with you in control.
Use overpatch as instructed.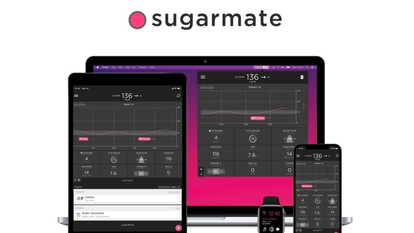 Sugarmate
Software designed to help you get the most out of your Dexcom CGM - Sugarmate offers customizable alerts for your glucose numbers, including texting and calling friends when readings are below your defined normal range, real-time stats and graphs, and an activity log to keep track of your diet and exercise. All visible on your phone, tablet, or smartwatch* – even Alexa.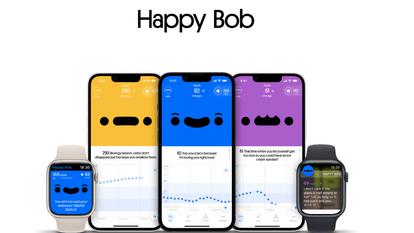 Happy Bob
Take some of the stress out of daily diabetes management. By integrating with Dexcom CGM, Happy Bob turns your real-time diabetes data into engaging experiences to help you stay in range,
1,2
reach daily goals, and connect with a support network.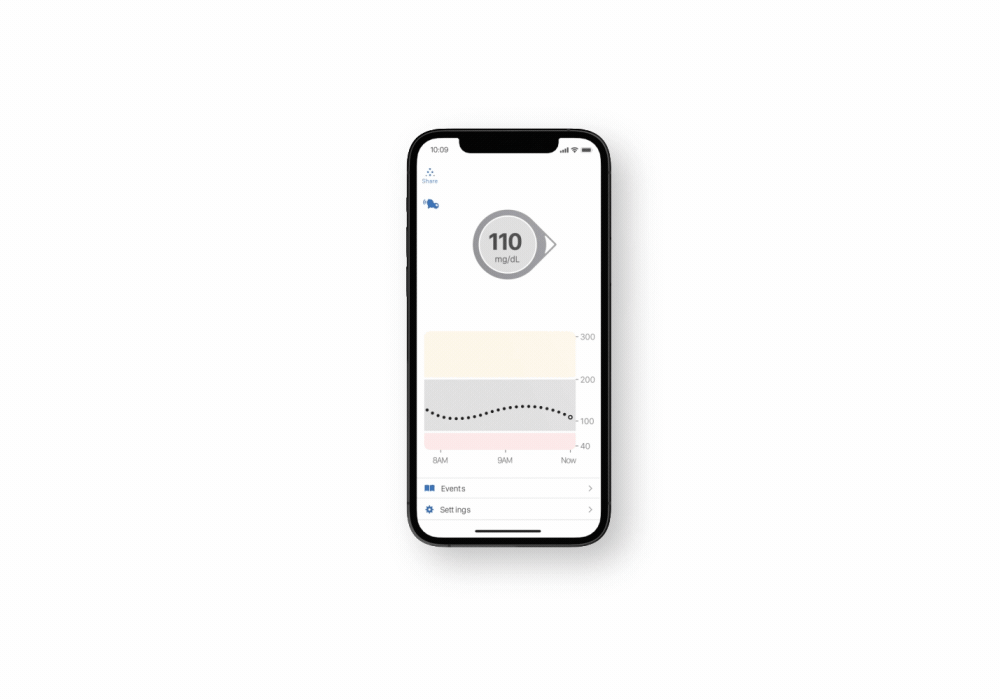 The Dexcom app suite
Paired with your Dexcom sensor, the Dexcom CGM apps enable you to see your glucose levels without fingersticks.
†
Access valuable insights and share data with followers and healthcare providers.
†Fingersticks required for diabetes treatment decisions if symptoms or expectations do not match readings.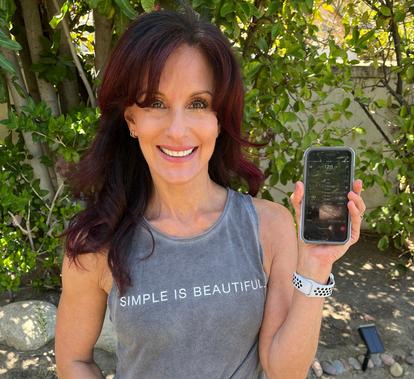 The Sugarmate "Predictive Low Notification" is really my mainstay with Dexcom! My low/high range is set for 80-120 and I do everything to stay in that range. I closely watch what happens when my notifications alert me.
-Nikki K., Dexcom Warrior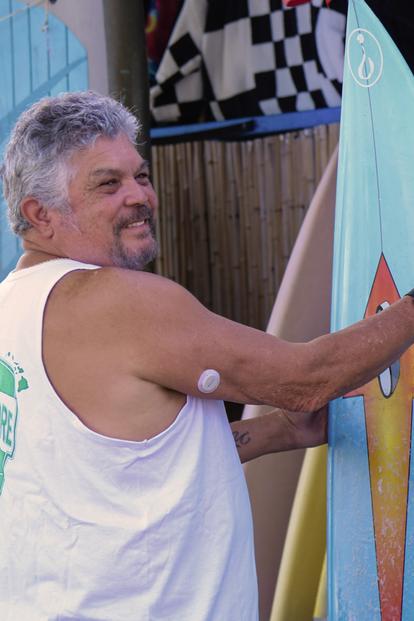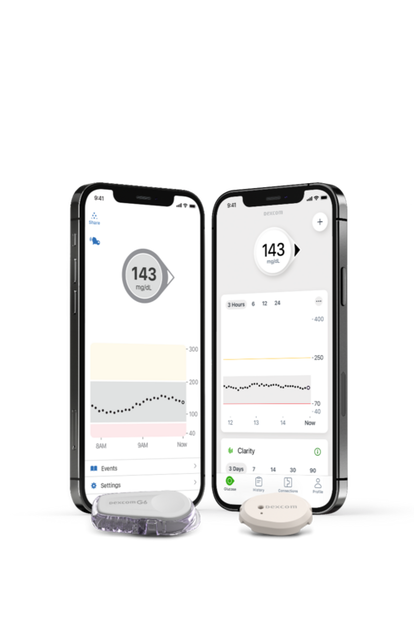 Meet our CGM family
Dexcom G6 and Dexcom G7 offer powerful glucose monitoring that's made for connections, letting you view your glucose data on any compatible smart device.
*
Use overpatch as instructed.
1 Beck, RW. JAMA. 2017; 317(4); 371-378. 2 Welsh JB, et al.
Diabetes Technol Ther.
2019;21(3):128-132.
BRIEF SAFETY STATEMENT: Failure to use the Dexcom Continuous Glucose Monitoring System and its components according to the instructions for use provided with your device and available at https://www.dexcom.com/safety-information and to properly consider all indications, contraindications, warnings, precautions, and cautions in those instructions for use may result in you missing a severe hypoglycemia (low blood glucose) or hyperglycemia (high blood glucose) occurrence and/or making a treatment decision that may result in injury. If your glucose alerts and readings from the Dexcom CGM do not match symptoms, use a blood glucose meter to make diabetes treatment decisions. Seek medical advice and attention when appropriate, including for any medical emergency.