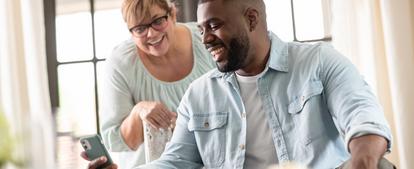 browse Dexcom FAQs by topic:
INSERTING YOUR SENSOR AND ATTACHING YOUR TRANSMITTER
Tips and tricks for a seamless insertion.
HOW TO TRAVEL WITH YOUR DEXCOM CGM
Dexcom G6 can help you stay in range while traveling.
PAIRING YOUR TRANSMITTER
Learn how to replace your Dexcom transmitter with these simple steps.
HOW TO GET STARTED AND SET UP THE DEXCOM G6 APP
Find out how to use your Dexcom app to start tracking your data!
REMOVING YOUR SENSOR AND TRANSMITTER
Learn how to remove your Dexcom G6 sensor and transmitter.
USING DEXCOM CLARITY
We'll walk you through the Clarity app and how you can access key measurements.